Should You Use Bathtub Paint?
|
07, Sep, 21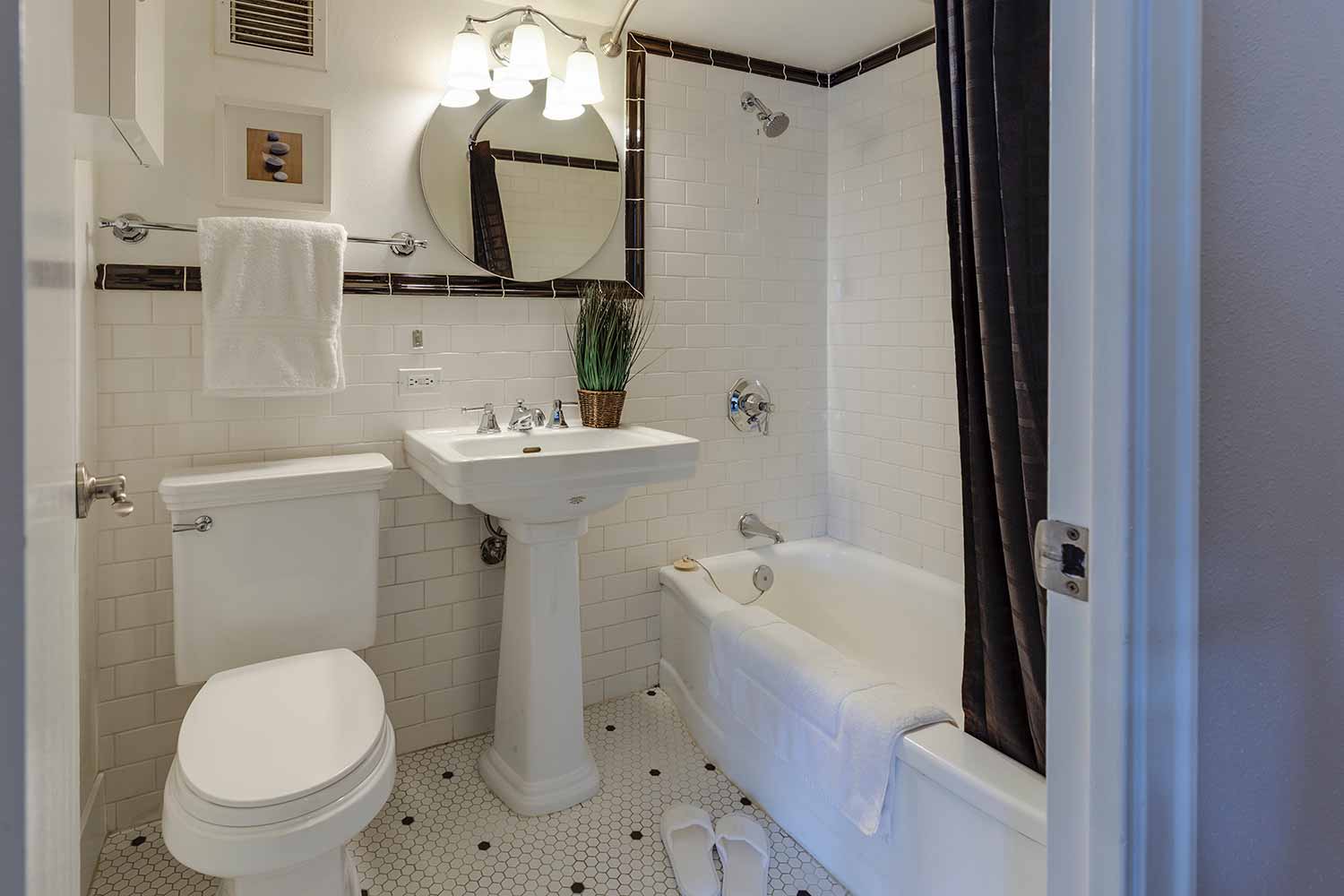 Suddenly you realize your bathtub has a bit of wear and tear, but can it be painted? It is indeed possible and you can restore it yourself, but make sure to use the right materials.
To Paint or Not to Paint
When there are scratches and chips (which is likely to happen with a 10-15 year old tub), it is likely that the bath will deteriorate and this might be an eyesore to the overall feel of your bathroom sanctuary. 
Bathtubs are normally manufactured from porcelain, acrylic, cast iron, steel, ceramic, marble or fiberglass. Marble and fiberglass have a coating of gel resin, while the rest are coated with a porcelain enamel layer.
Acrylic tubs have a reinforced fiberglass layer and paint can stick to these outer layers, but proper preparation of the tub surface is needed as well as the correct type of paint. It's best to use a tub and tile kit with epoxy paint, to ensure you have the perfect end result.
Bathtub Paint Considerations 
Before attempting to paint your bathtub, ensure that you do the following:
Have your supplies ready

Clean the tub

Be sure to protect the surrounding surfaces

Fill all scratches and chips

Prime your tub

Prepare the paint that will adhere to your bath's surface

Paint
You will not be able to use the bathtub for a few days, to allow for proper drying.
What Bathtub Paint Should I Use?
The type of paint will depend on what the tub is made from as a specific paint is required. It needs to be waterproof and resistant to cleaning products. The paint must adhere properly to the tub's surface and should be durable. Tubs undergo daily wear and tear, so a refinishing paint such as EP acrylic paint with a glossy finish is ideal. Acrylic paint consists of a two-part epoxy. There are ready to use products such as Tub & Tile Refinishing Kits available on the market, so do your homework. These kits contain everything that you will need to use to give your tub a complete makeover with a professional finish. Epoxy acrylic paint looks like a porcelain coating and can be used on a wide range of bathtub materials.
The best materials available on the market to paint your bathtub are cast iron and fiberglass. You can use acrylic urethane enamel on cast-iron and fiberglass tubs. You can also use one or two-part epoxy paint. Epoxy acrylic paint needs a bonding agent to use as primer. Regular paint can not be used at all as it is not designed to withstand constant water conditions.
How to Apply the Paint
It is possible to restore the tub to its former glory and do it very professionally. You can apply the paint with a small paint roller, paint brush or even paint sprayer. Just ensure that you allow at least three days for proper drying before you use the tub again.
Follow the instructions very carefully and follow the correct preparation work and application process. You not only need the correct paint for the tub, but also to do your own research on the correct application technique.
First

clean the bath

with a bathroom cleaner and abrasive sponge to ensure that the entire surface is dirt-free.

Roughen the surface

of the tub with 400-grit sandpaper, but make sure to wear a mask for protection. Wipe down the bathtub after you are done.

Some of the kits or paints need to be mixed, so

follow the instructions

very carefully.

Depending on the surroundings of your bathtub, you may need to

prepare the area (

such as tiles) by using painter's tape to protect it from the paint.

Ensure that the windows and door are open, as the area needs

proper ventilation.

You can even use a fan if the smell is too strong. Be sure to use a mask and gloves for protection.

Apply a thin layer of paint

, starting in one corner and working your way across with even strokes. A roller is ideal, but you will have more control with a paint brush. You will need to apply two thin layers of paint and allow enough time in between the layers so that it will dry completely. If you are using spray paint, remember to wear a mask for protection and spray slow, even coats. This will provide a smoother surface, but the areas that should not be painted must be covered carefully. Use a small foam brush to paint areas that are harder to reach.
Is it Worth the Trouble?
Yes, it is worth it if your tub is not too old or damaged. Repainting allows you to remove imperfections, scratches and stains and end up with a new looking tub and the satisfaction of doing it yourself. For more information on modern bathtubs, take a look at what Eisen Home has on offer.