Extra Large Bathtubs for Soaking
|
16, Nov, 21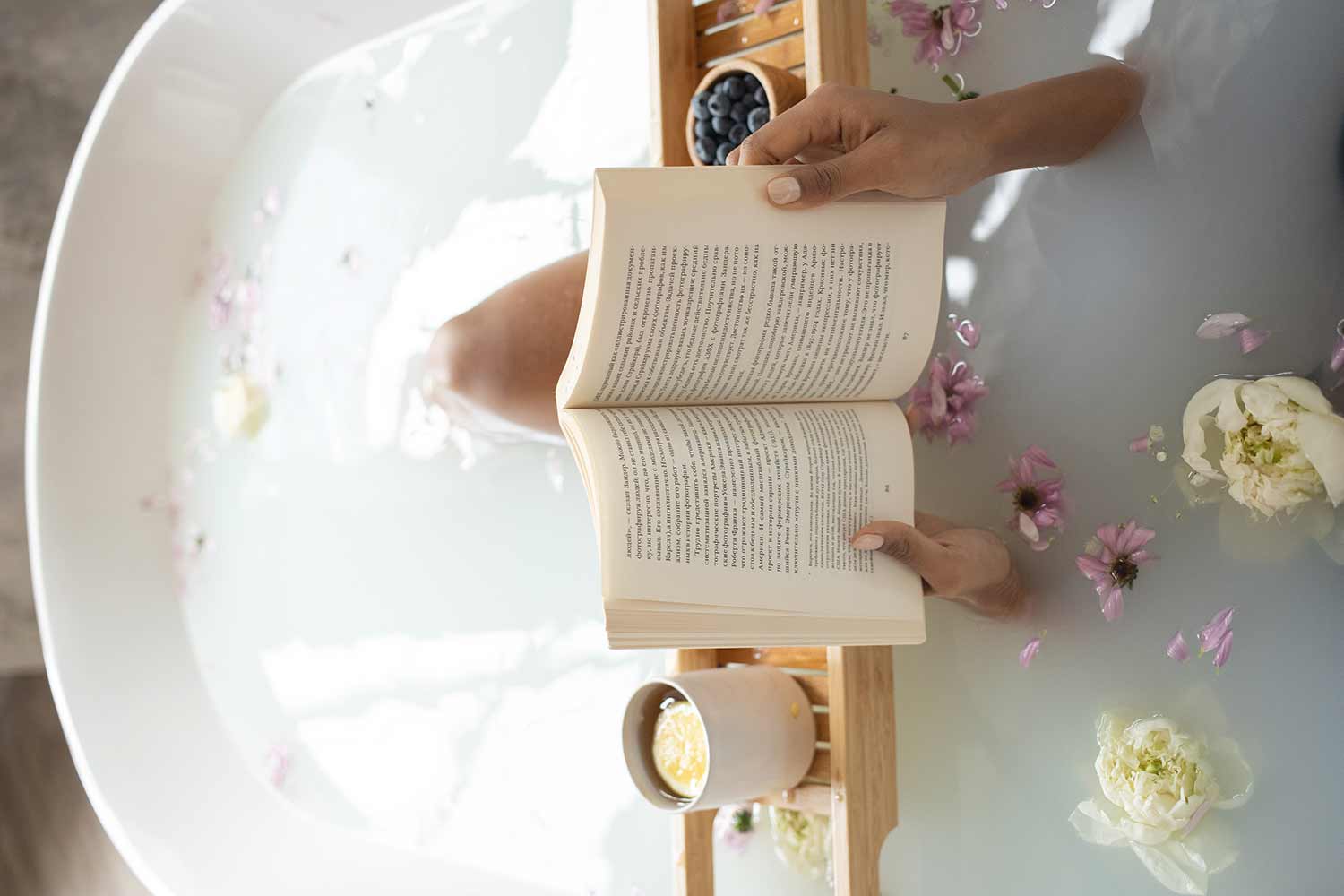 One of life's simple joys is a luxurious bath. There are simply few things more revitalizing than to soak in a warm bath at the end of a very long day. Standard baths do not always allow for a comfortable bath where you can lay out after a hard day. However, if you have ever tried to stretch out fully, you probably have realized also how difficult it also is to get in and out of a tub or find one that you can lie in comfortably. It is even more complicated to share a bath with your loved one in a standard sized bath.
Things to Consider 
Although it sounds exciting to upgrade your bathroom with an extra-large bathtub to soak off a long day, there are some considerations that you will have to consider before making the final decision. One of the reasons why an extra-large bathtub is so convenient if you have enough space in your bathroom, is that your body can be fully submerged and you can comfortably share the experience soaking off a long, tiring day. It's also one of the best ways to reconnect with your partner and feel revitalized.  
Extra Space Required
A standardized bathtub measures about 60 inches long and 32 inches wide. An extra wide bathtub will take up more space than a regular bathtub, so you will have to be sure that you have that space available or are willing to sacrifice that extra space. Normally an extra-large bathtub can accommodate two people, sometimes even more. This is the ultimate treat with your loved one, taking  a long, luxurious bath without feeling crowded. Just make sure that the bath can fit through your doorway.
Types of Extra Wide Bathtub Designs
Just like with regular bathtubs, extra wide bathtubs come in all shapes, sizes, and designs. You can even acquire a vintage-like clawfoot shaped tub that is wide and ideal for soaking. Although you may be attracted to the aesthetics, you should keep comfort in mind too so that it fits your specific needs. Complement these exquisite bathtubs with marble, stone, acrylic resin and even create steps that lead into a sunken bath to create a stylish and unique bathroom. Showrooms normally have a variety on display, so you can see it for yourself to ensure that it meets your expectations.
Electricity 
An extra-large soaking bathtub will require more water and thus increase your electricity usage as well. A water heater with enough capacity to be able to fill the bath before the water cools down is ideal. You can also consider an in-line heater that will keep the water continuously warm.
Best Deep Soaking Tubs
A bathroom with the feel of an oasis or spa is the best experience you can have in the privacy of your own home. An extra-large bathtub for soaking can become the focal point that gives your bathroom a whole new feel. 
Athena Rectangular Freestanding Tub
Originally freestanding tubs had gold finished claw feet in the 1800's. However, designers have now adapted the shapes from angular, rectangular, circular and oval styles without feet. The Athena Rectangular Freestanding Tub has sharp edges with clean lines providing an invigorating and luxurious bathing experience.
Hera Angular Double Slipper Tub
The Hera Angular Double Slipper Tub with its inspiration from the Greek goddess, Hera, is a large 71 inches freestanding tub with elegant lines. It has a double-ended slipper tub style so you can comfortably share a relaxing bath with your partner.
Hammock Bathtub
Another option on the market is the Hammock bathtub that has the illusion of floating as it is suspended to the walls and a few inches above the floors. This is the ideal choice if you have large windows with a view of the ocean.
Chaise Lounge Bathtub
The Chaise Lounge bathtub with its Italian design features a chaise lounge chair with two glass panels alongside the length of the tub, emphasizing the sophisticated and sharp angles. The freestanding tub faucet is sleek and modern. An amazing characteristic of this bath is that the water cascades over the edge adding that natural feel.
Be sure to visit Eisen Home for more of the best freestanding bathtubs to create your dream bathroom oasis.