Amazing Bathroom Remodels Before and After
|
18, Nov, 21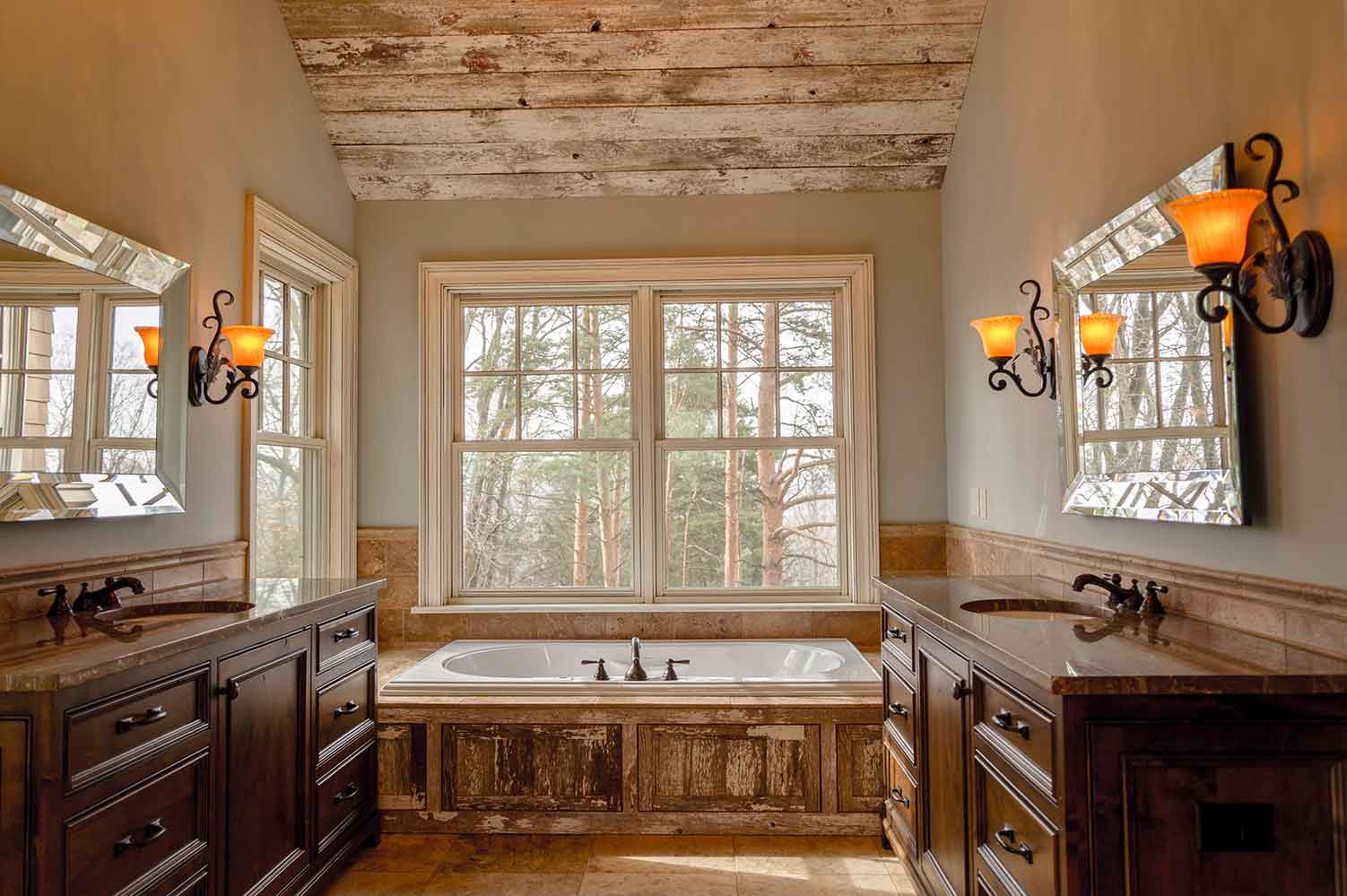 Second to the kitchen, the bathroom is the second most expensive and important renovation that will add value to your home. Some people only renovate in stages as their budget allows, but if you can remodel it all in one go, proper research and planning can take you a long way to create a beautiful, timeless bathroom.
The Second Busiest Room
Again, just like the kitchen, this is a busy space that is used often, so it is ideal that the renovation takes place in as short a time as possible since it's an inconvenient renovation, particularly if you have only one bathroom. This may also be one of the main reasons why remodeling is frequently postponed. Although it is inconvenient, few renovations give as much pleasure as a newly remodeled bathroom that is stylish, modern, fits all your needs and feels like a spa within the comfort of your home.
9 Bathroom Remodels Before and After 
You can include all your dreams, from beautiful bathroom faucets, vanities, a huge walk-in shower with massage shower head or even deep soaking freestanding tub, all complemented by your favorite décor and color scheme. Let these nine bathroom renovations inspire your next remodel.
1. Classic Remodeling
Focus on practicality and functionality when remodeling your bathroom. Style and luxury doesn't have to cost an arm and a leg if you take your time to do proper research. You can even  re-use material to create a vintage-feel to your bathroom. Some bathrooms are so outdated that even small changes make a big difference. For instance, new tiles, new cabinets and flooring can beautify even the trickiest of bathrooms.
2. Bath or Shower
If you have enough space for both a tub and shower that's often ideal as it gives you more flexibility. However, tub-shower combos often don't suit every family. Perhaps you mainly shower or mainly take baths. Ultimately, you'll have to choose what suits you, your lifestyle, and the space available the best. That said, converting  your combination tub-shower into a shower alone can really open up the space. In this particular bathroom, the black accents against the natural colors complement each other to create an open, spacious shower. Because neutral colors are used, it creates the illusion of more space. Gone is the outdated 1940's look; we are stepping into the 21st century with this practical, modern layout.
3. Tiles Make or Break Your Bathroom
Tiles, or more precisely the color of the tiles, can make or break your bathroom.What was popular in the 90's, is not anymore. But you can re-use the tiles by mixing them with white tiles into a new, modern pattern. In this remodel, they complemented the tiles with soft green accents like plants and blinds to give it a subtle vintage feel. 
4. Give Your Bathroom Personality
While white is often the main color used in your bathroom, when paired with patterns it creates a whole new dimension. A white bathroom can be very dull even when you add different seasonal additions such as décor, plants and different color towels or rugs. By bringing in something as simple as patterned flooring, you brighten up your bathroom and give it a modern twist. Complement the color by pairing it with the similarly color accessories.
5. Your Retreat
Your bathroom should be your retreat, your spa, your sanctuary. If it isn't there just yet, a few small changes can make a big difference. You can easily transform your outdated, boring bathroom to a retreat where you can wind down and relax. It should be your oasis and you can adapt your décor. For instance, in this remodel they created this feel with a floating bamboo vanity, glass shower panels and stone tile flooring and walls. 
6. Luxurious Bathtub
It is important that your bathroom creates a sense of calm and relaxation. And what better way to do it than with a beautiful bathtub. You can opt for a freestanding bathtub or even a vintage bathtub with claw feet. Even though this particular bathroom uses a simple color scheme of white with light grey, it is anything but boring. It provides a wide-open feel and calmness. Complement the spaciousness with a large modern styled mirror, candles and minimalism to complete the look.
7. Fancy Faucet
This bathroom renovation converted a dull and boring bathroom into an inviting, light, and airy one. With a beautiful faucet, stylish basin with marble countertop and modern dark wood vanity, the space now seems much more modern. This paired with modern lighting, floating shelves and pastel-colored walls gives it a much brighter feel. It's as easy as that!
8. Simple Simplicity
The original bathroom did not have any specific style or color scheme, making it lackluster, dull and uninviting. With a fresh coat of paint, new basin and faucet, modern frameless mirror, and minimalist approach, the space is much more welcoming. 
9. Floating Shelves
Another option, especially if you don't have enough space for adequate cupboards, is floating shelves. Not only does this give a unique modern twist to the bathroom, it also gives you the opportunity to display some décor like candles and plants which can give a colorful splash against the white backdrop. 
Visit Eisen Home for more bathroom tips and decor.