Best Rain Shower Heads 2021
|
03, Sep, 21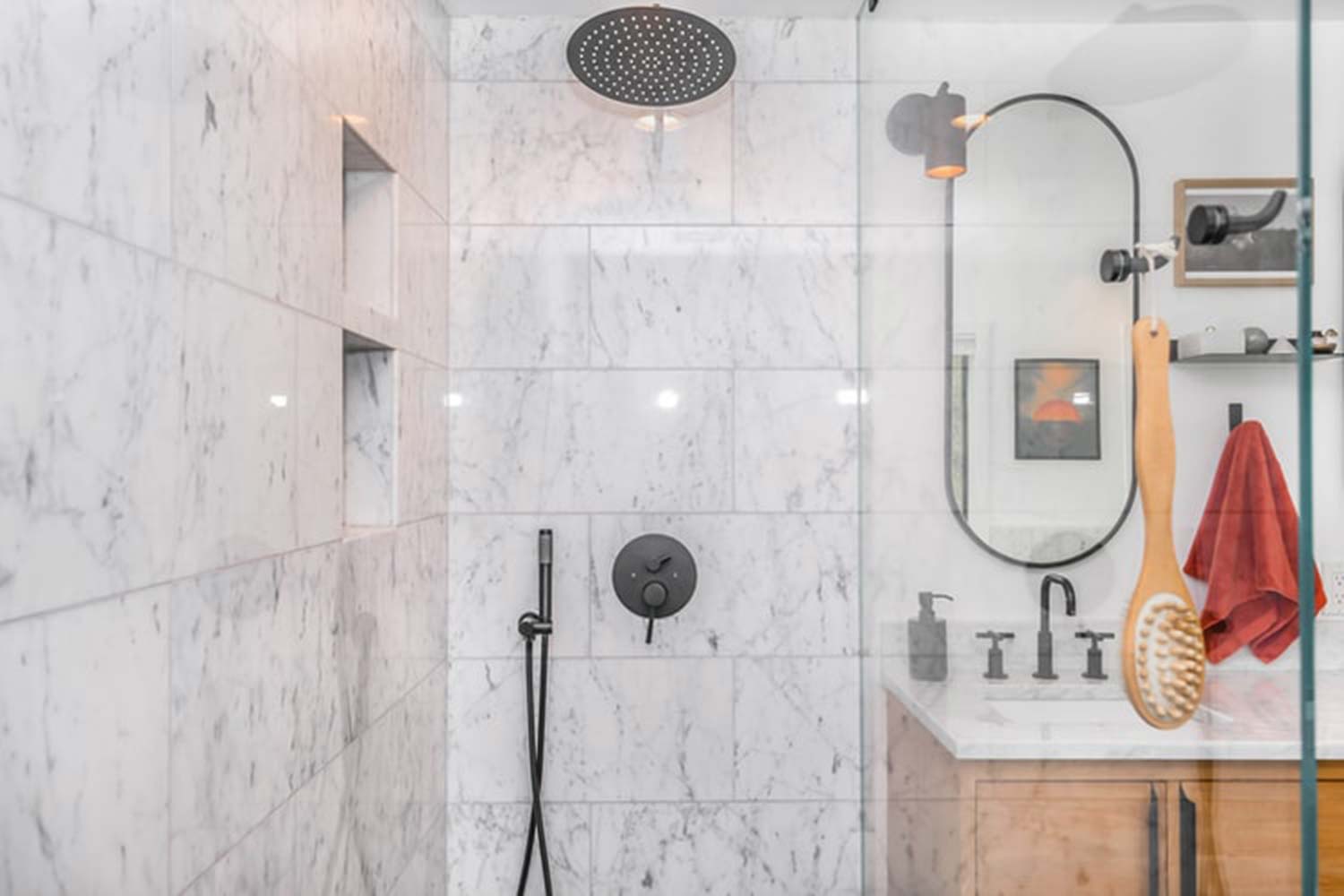 Before we take a look at some of the best shower heads for 2021, it is important to first establish what makes a good rain shower head, great.
It is important that the water that sprays from a rain shower head has the perfect balance between pressure and flow of water. The shower head should have many spray nozzles and water should flow from each of them to give even coverage.
Factors for a Great Rain Shower Head
This is a versatile appliance, where the shower head can be installed on the wall or from the ceiling. Many shower heads come with an overhead shower arm which can be easily installed.
Coverage means the area that is covered by the shower head's spray. Pressure is how strong the flow will be. You'll need to decide what is more important. In general, the more you increase the one, the more you will decrease the other. In the case of a rain shower head, you've probably already decided that coverage is more important.
You must choose the shower head diameter that will meet all your requirements. Most rain shower heads range between 8 to 12 inches in size.
Although rain shower heads offer multiple functions, many people prefer the main spray setting: rainfall.
Best Rain Shower Heads 2021
1. Eisen Home's Rhine Single Function Shower head
This single function circle shower head delivers the best day-to-day shower experience. The wall-mounted shower head has sleek lines to add sparkle to any modern bathroom. The rainfall spray pattern allows for the most relaxing showers to invigorate you throughout the day. Installation is easy and you only need to wipe the spray face to clean away all mineral deposits on the shower head.
2. Nile Single Function Shower head
The Nile Single Function wall-mounted shower head has a sophisticated circle shower head and provides soft and even coverage with its rainfall spray pattern. This ensures an utmost relaxing shower experience. Installation and maintenance are effortless and can easily be cleaned. Additionally, it is UPC certified and has a 2-year limited manufacturer's warranty.
3. Grohe Euphoria 260 Shower Head
This shower head makes use of SmartRain technology to ensure the ideal, balanced stream of water. It has three spray patterns to suit your needs and is controlled by the center of the spray head. It has a 10-inch spray face to ensure maximum coverage. Jet Spray has a powerful and focussed spray to allow perfect washing. This ceiling mounted shower head has a modern look in a chrome finish, can easily be installed and has easy to clean nozzles. This shower head has a flow limiter to help save water without taking away from your shower experience. Regardless of the spray zone you choose you will have an amazing experience that's backed by a limited lifetime guarantee.
4. SparkPod Shower Head
This shower head provides you with a high-pressure stream and is the best budget-wise. The high-pressure rainfall shower head allows your whole body to be sprayed in its downpour. This universal shower head quickly connects to any standard shower arm. It has easy to clean rubber jets and is low maintenance. It comes with a 1-year free replacement warranty and is one of the best energy savers currently on the market.
5. Delta Rain Shower Head
This shower head has a variety of finishes and has a pivoting head to provide the best spray patterns. The single setting shower head can be easily mounted in the ceiling or wall. The soft rubber spray holes can easily be wiped clean of any mineral build-up. Its chrome finish is one of the most popular finishes currently and adds a modern touch to any bathroom. It uses approximately 20% less water than others in the industry and has a limited lifetime warranty.
6. AFA Stainless Rain Adjustable Shower Head
This 8-inch shower head in a stylish chrome finish allows you to adjust the water flow and height, which is ideal. It has the option of a stainless steel extension arm so that it is your choice where to mount it and can be ideally positioned over your head.
Best Rain Shower Heads
There are various wonderful rain shower heads available on the market. With proper research you will find the one that suits your needs the best. You are also welcome to contact the friendly and helpful staff at Eisen Home to assist in your enquiries and needs to ensure that you make the best selection.