Genius Small Master Bathroom Ideas
|
05, Nov, 21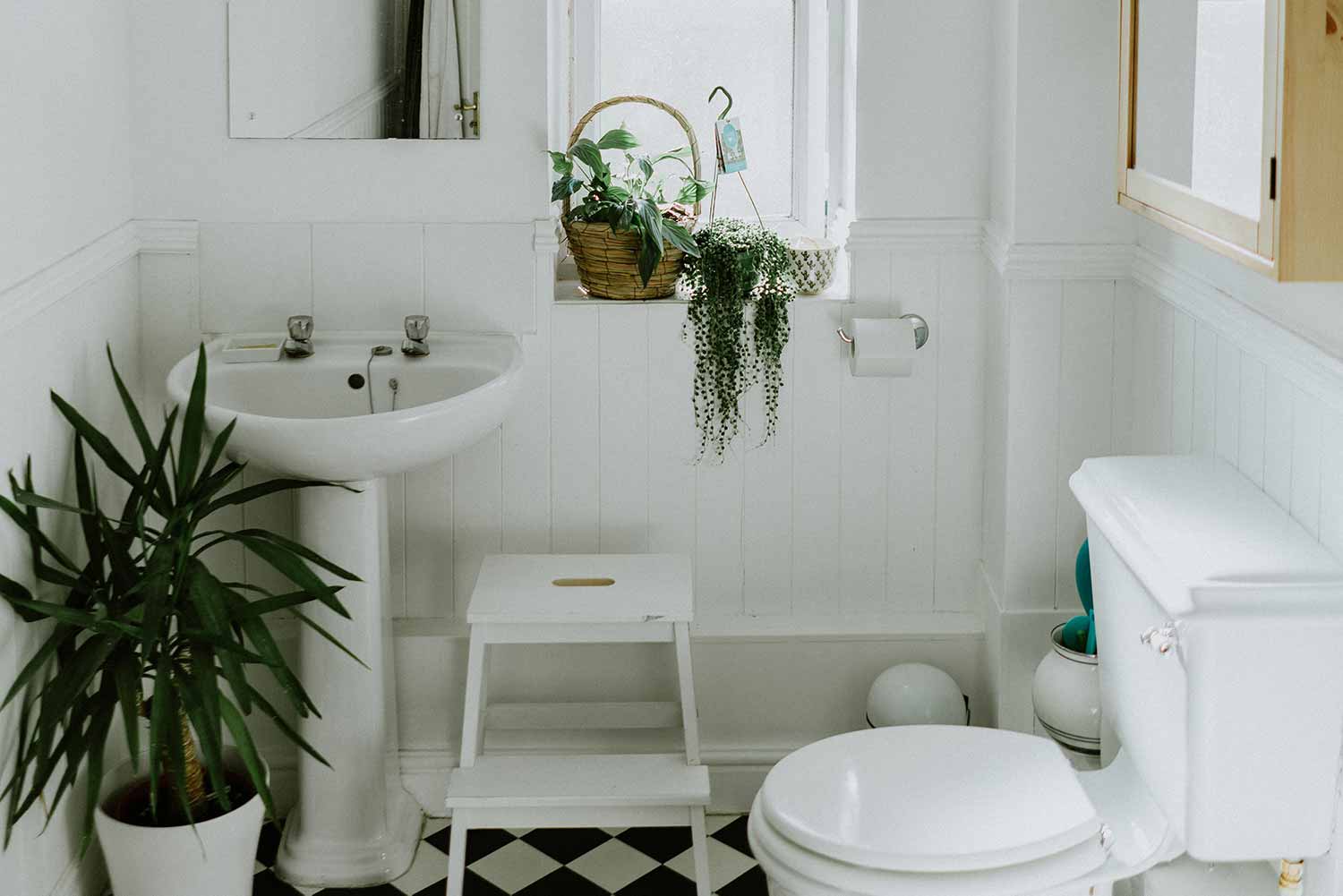 Apart from the essential supplies needed in a master bathroom such as a mirror, wastebasket, towels, toothbrush holder, bath mat etc, there are a few quite simple ideas to transform your master bathroom from simply an essential facility in your home to a sanctuary where you can retreat to and be revitalised.
10 Genius Small Master Bathroom Ideas
1. The Doorway to Your Sanctuary
It may only be a door, but a door on a hinge can take up valuable space. It can deliver a whole different feel when you install a sliding door, allowing you to have maximum space in the bathroom. These doors are installed parallel with the wall, so it can be open or closed and not use any space.
2. Patternise your bathroom
Most master bathrooms have limited space, so try using a large-scale pattern to deceive the eye into believing it sees a bigger space. You can also opt for large bathroom tiles or wallpaper with large prints.
3. Reach for the stars
If you do not have and cannot change the window into a narrow and long one to provide extra light and space, consider installing a skylight. Light creates the feeling of spaciousness, thus installing a skylight will make the bathroom feel larger because it allows in more natural light than only direct artificial light
4. Floating vanity
Another way to allow more space in your master bathroom, is to opt for a floating vanity. A vanity above the sink will free up floor space allowing the bathroom to seem bigger as it does not include the floor plan but allows for more storage space on the wall-mounted vanity. 
5. Light it up
Because a master bathroom has limited space, it is essential to use every bit of space that is available. Usually, cabinets or shelves darken the already limited space, making it seem even smaller. By installing under-cabinet lighting, these dark spaces are illuminated, and the room will appear bigger.
6. Mirror, mirror on the wall
Do not underestimate the value that a mirror can bring to your small master bathroom when it comes to space. If you install a stretched mirror that covers the entire wall and not only the space above the vanity, you will also have the reflection of light and gain the illusion of space.
7. It's all in the sink
A long sink is not only the perfect substitute for a double-sink vanity, but the sink and countertop save a lot of space if it is all in one piece. It also creates the illusion of more space.
8. One tile fit all
When you use one tile throughout the whole bathroom, from the floor to the shower, you create the illusion of an expanded space, and thus a bigger bathroom. Should you use different materials or tiles for the bathroom floor and the shower, you make the space feel smaller by breaking it up.
9. Declutter
Use storage space with drawers or shelves and stay clear from extra shelves, storage dressers and everything that can take up more space. Your focus needs to be on basic and minimalistic bathroom pieces that serve a dual purpose. As there is not much space available for storage, use the nooks and crannies as much as possible for storage, while keeping the floor area open and free. You can make use of hooks, racks, and organisers to optimize the available space.
10. Gracious glass
While you can add a stylish bathtub at the centrepiece, the best way to use the floor space in a small master bathroom is the genius of having a shower instead. A big walk-in shower or even one with glass shower walls will make the small bathroom feel large. Not only will this add a modern touch to your bathroom, but it will open up space to allow for airflow to prevent mildew growing in a damp space.
Complete with Color 
Although minimalistic is the key focus on equipping a small master bathroom, you can always add color with a rug or contemporary art on the walls, which can be changed according to your style, season or what is fashionable. Apart from solely white, complementing it with charcoal grey is also a color which adds romanticism to a bathroom. By adding a splash of color here, you add a calming touch to the décor.