How to Clean Your Shower Head
|
09, Sep, 21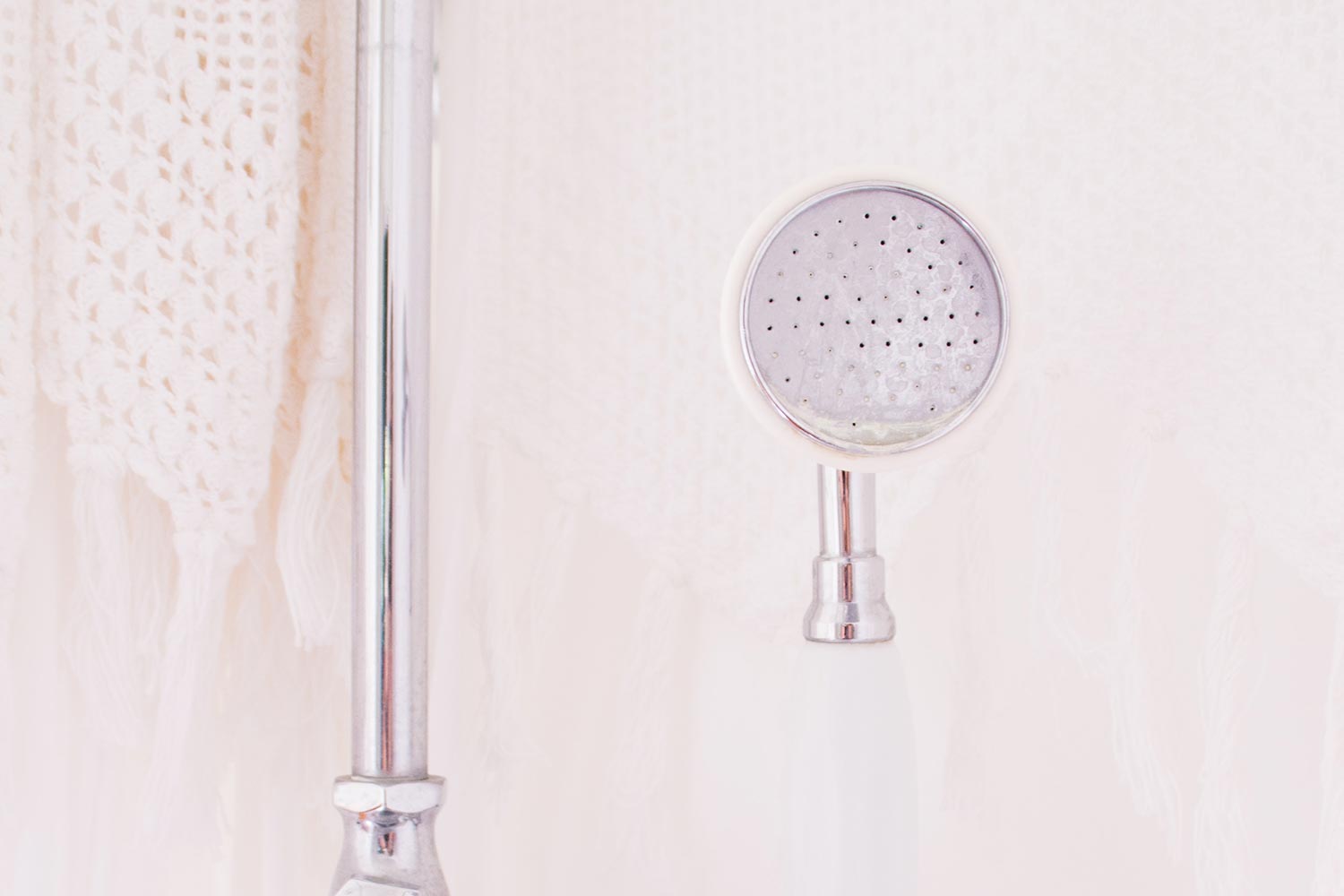 If you had to guess what age your shower head is, most people might take a while to come up with an answer. But have you ever considered that this is something you use daily and should actually be part of your regular housekeeping?
Keep it Clean
At best you have probably wiped down the shower head with water and although it is definitely better than nothing, once in a while it needs a proper, thorough cleaning. This is especially the case if it was installed when the house was built and is used every single day. If you don't, it can lead to your shower head underperforming, losing water pressure and its shine. The shower head can get clogged up from many years of using it. Since water runs through it, mildew and several strains of bacteria can eventually live and thrive in the shower head. This is especially the case in regions where there are a lot of minerals, calcium and magnesium in the water. This may force you to clean the shower head more often to prevent it from clogging from limestone and other mineral build-up.
Easy Peasy
Luckily you do not need harsh or expensive cleaning agents to clean the shower head. Harsh chemicals such as bleach can damage your shower head's finish. There are various safe and non-toxic ways that are healthy, sustainable and effective to ensure a long-lasting, durable and new looking shower head. Apart from that, a deep clean may be just what your shower head needs to remove irregular spray patterns and restore water pressure.
How to Clean a Shower Head 
You can use a simple mix of baking soda, vinegar and water to dilute, to efficiently clean your shower head and remove all signs of germs and build-up. It is important to apply any cleaning solution properly to ensure that you do not cause damage or corrosion to your appliances. You can spray the cleaner onto a soft cloth and simply wipe your shower head and then wash down with plenty of warm water. For a thorough cleanse, follow the next 8 steps as explained below.
How to Clean a Shower Head Step by Step
These tips will help you to clean your shower head in a jiffy.
Add half a cup of baking soda to a gallon-sized plastic bag. Slowly fill the plastic bag with white vinegar. You need to do this slowly because mixing the two components will cause a bubble reaction. Only fill it halfway and until the mixture is settled. Add 1 cup of water to dilute the mixture.

The shower head must be submerged, so be cautious to not overfill it as it can overflow.

Put the bag over the shower head until it is fully submerged in the vinegar.

Fasten the bag with string or cable tie (zip tie) around the neck of the shower head to ensure that it is secure. Note that you don't want to way down your fixture with the weight of the bag and its contents.

Allow it to soak for several hours. If it is very dirty, leave it overnight. Note that if you have a brass, gold or nickel-coated shower head, you need to remove the shower head after 30 minutes as the finish could be damaged.

Untie the bag or cut the cable tie to remove it from the shower head. Pour the liquid down the drain and open the tap to flush out any remaining mineral deposits that may still be stuck inside the shower head. Check that the water flows through all the holes.

Use an old toothbrush to scrub the shower head if there is more build-up. You can also use a microfiber cloth to wipe the surface and remove any build-up. You need to focus in particular on the areas around the holes so that all deposits are removed. You can flush again with hot water and repeat until the shower head is clean.

All residue should be gone after polishing the shower head with a soft cloth.

Your shower head will work and look good as new.

 
Routine Cleaning
Ensure that you do this cleaning routinely. You can even keep diluted vinegar in a spray bottle handy to spray and wipe down the shower head during the next few cleaning sprees. This will cause less intense cleaning and soaking in the future. Make sure to visit
Eisen Home
for an extensive range of bathroom appliances.