Top 10 Modern Bathroom Mirror Styles
|
19, Nov, 21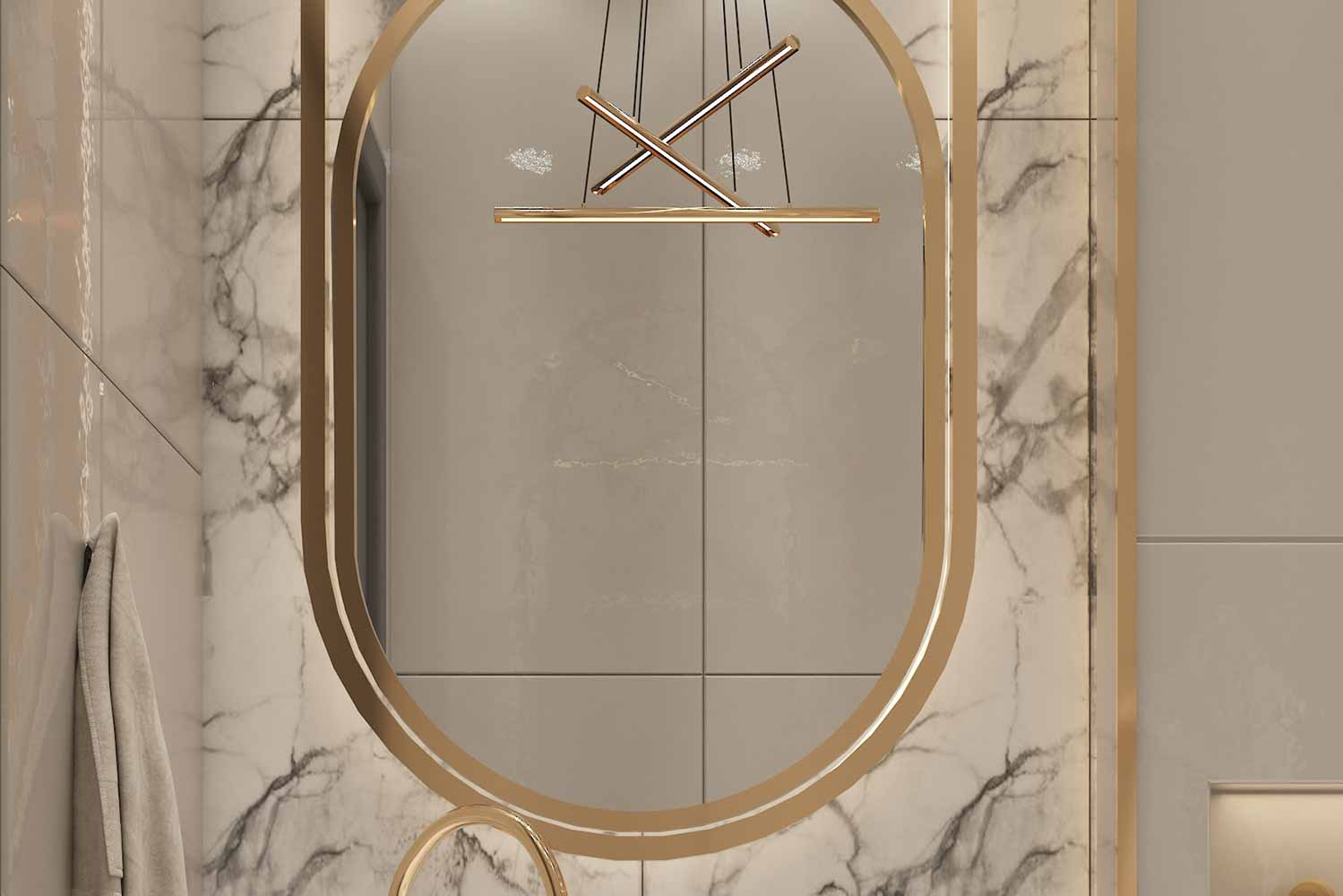 A bathroom mirror is just a mirror. Or is it? Whether you're brushing your teeth, shaving or putting on makeup, a mirror is essential. It's your reflection after all. It's what helps you get ready for each day looking and feeling your best. First, you'll need to establish what type of mirror you need according to its style, shape, frame and functionality. 
Gone are the days where choosing a bathroom mirror was simply for decoration and all you had to do was pick a shape you liked. Mirrors have become more high tech, with many including built-in bluetooth, dimmers and LED lights. They now help to create the atmosphere you're looking for. Whether that is at the beginning of the day applying your mascara while listening to your favorite upbeat playlist or at the end, with the lights dimmed soaking in your tub, you'll be amazed by how far the bathroom mirror has come. 
Top 10 Modern Bathroom Mirror Styles 
These days the choice of bathroom mirror is more than just a fashion statement and can even become the focal point. Since bathrooms have become the second important room in the house, they now serve as a retreat where you can revitalize after a long day. Their appearance has evolved too to be more luxurious with more enhanced functionalities.  
1. Smart Bathroom Mirrors 
Smart bathroom mirrors are all the rage right now. This smart fog-free mirror with LED, bluetooth and dimmer from Eisen Home sets the trend for the future. It has sophisticated frosted glass borders that provide subdued light without having an impact on the reflective quality. This mirror went through a process so that it remains fog-free no matter how hot your next shower is. There are built-in speakers on both sides to provide stereo sound as well so you can get pumped for the day ahead. All you need to do is pair via Bluetooth with your mobile device. The control buttons are right there on the mirror panel so you can turn up the volume, skip tracts or dim the lights directly. It comes in three different sizes so you can pair it perfectly with your bathroom vanity. 
2. LED Bathroom Mirrors
LED lights come in various colors such as bright yellow or a cool white. The LED strips around the edges of the mirror are elegant and sleek yet extremely practical. These mirrors provide a modern touch, can be easily dimmed and often also come with built-in bluetooth and speakers for enhanced functionality.  
3. Circular Mirror
Where your focus used to be the shape, now this is the least of your worries as any shape and size can be equipped with integrated technology. Modern round mirrors generally have a centered LED light strip that illuminates from the front, but some are illuminated from the back. This causes the mirrors to shed light on a wall without any glare.
4. Framed Bathroom Mirrors
When it comes to frames, you can choose between wood, chrome or metallic in various color trends. The focus here is that the frame suits the style and complements the color and décor in your bathroom. Choose the material that fits best with the feel and décor. Separate lighting arrangements can provide over-the-mirror illumination to satisfy your needs. Consider industrial style bulbs that hang just above the edge of the frame.
5. Storage Cabinet Mirrors
These mirrors are ideal in a bathroom with limited space, thus offering more storage. They can even look elegant if you choose the right style and size to fit above your sink. The mirror can also double as a medicine cabinet.
6. Unique & Decorative Mirrors
You will be surprised at the different designs, shapes and features bathroom mirrors are available in. Among them, angle cut glass mirrors, natural sculpted wood dressings and diamond shaped mirrors are highly trending. 
The main purpose of decorative mirrors is to improve the aesthetic of your bathroom while making it seem more spacious. Again, these are available in any shape and size that you can think of. You can use these mirrors on either side of the main mirror to create a modern twist.
7. Full Length 
Full-length mirrors usually appear near the entrance to your bathroom. They can even be installed on your shower door to create the illusion of more space.
8. Pivot Bathroom Mirror
These mirrors can be installed on any wall but are best placed beside the vanity mirror to allow views from different angles. This style is ideal when applying makeup or styling your hair. Additionally, most of these mirrors have built-in lights.
9. Modern Farmhouse Mirror
The Laurel Foundry Modern Farmhouse has a beautiful, timeless design with its rich walnut frame that adds a vintage feel with a modern twist.
10. Folded Corner Mirror
A folded corner mirror can be placed in the corner of your bathroom so that no space goes to waste. This design will impact the feel of the bathroom by creating the illusion of more space.