Massage Shower Head Benefits & Features
|
24, Jul, 21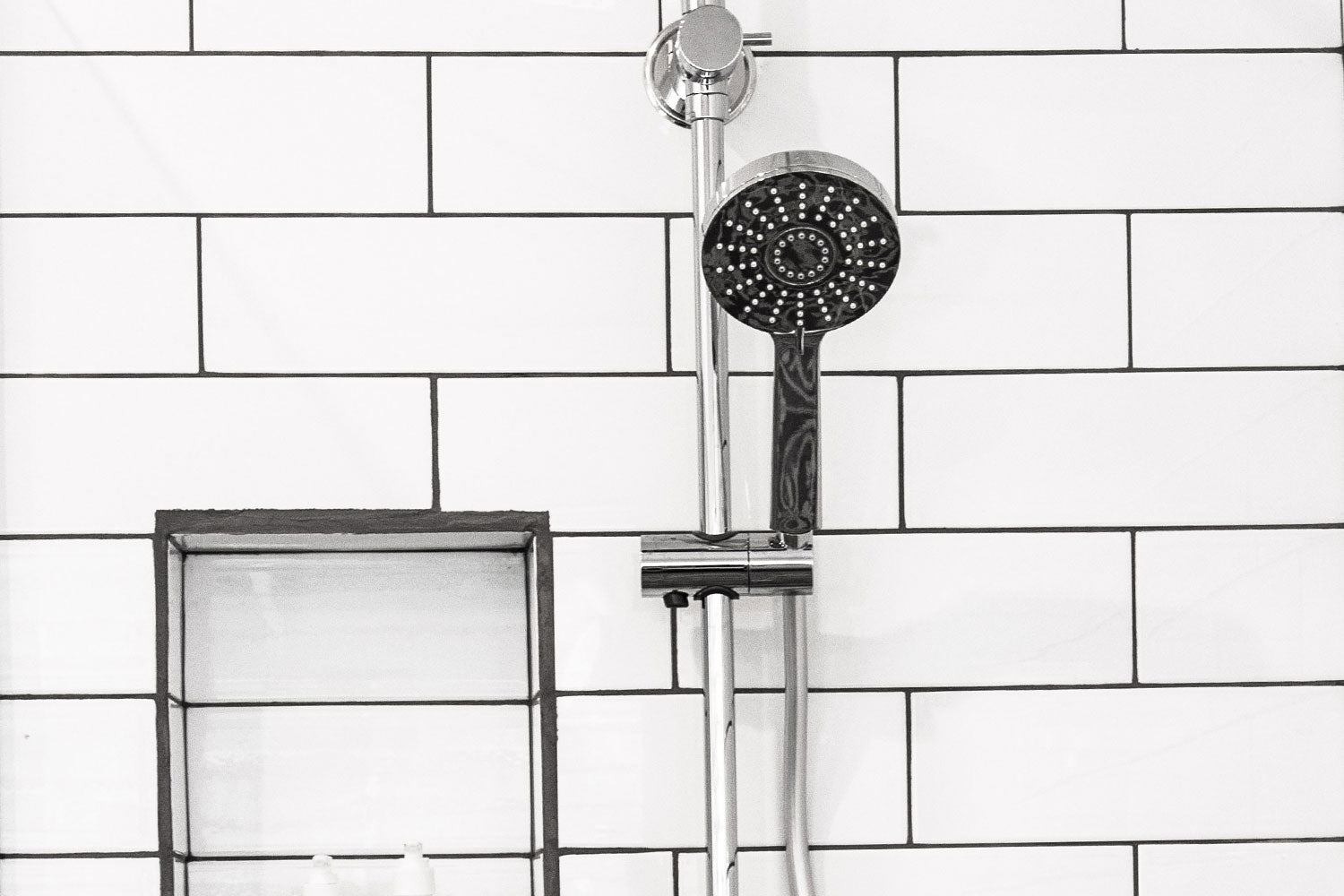 What is more satisfying than experiencing a refreshing shower, with a massage shower head, after a long day? Although massage shower heads may not be seen as a necessity yet, it is definitely a worthwhile investment to offer you the best refreshing and therapeutic spa-like experience, within the comfort of your own home.   
Eisen Home offers you beautifully styled, luxury shower systems that will compliment any bathroom and deliver excellent performance, optimal spray patterns and easy installation. With their sleek and stylish designs, it is exquisite but also practical to serve their intended purpose with a bit of flair. Apart from granting a sanctuary feel to your bathroom, it transforms it into the place that it is intended to be, a safe place to unwind, recharge your batteries and relax.
Benefits of Massage Shower Head
The benefits are clear when choosing the best massage shower head. By releasing a relaxing stream of pulsating water, it helps to relieve muscle aches and pains, alleviate stress and induce relaxation with its soft rainfall effect.
Adjustable Shower Head or Handheld Shower Head
By being able to adjust your shower head or handheld shower head, you can direct pulsating water on the target which needs a bit more tender loving care, such as helping to relieve back and muscle pain. The force of the spray assists in giving you the best massage and leaves you feeling satisfied and refreshed. The best handheld shower heads for massage can help you reach and massage all those hard-to- reach places. It also has various massage settings and adjustable spray patterns to suit every need.
Different Spray Patterns
As there are various types of massage shower heads with different spray patterns, it is in your best interest to purchase the best massage shower head that will satisfy your particular needs. One of the most common spray patterns is the circular massage, where water is pumped in a circular spray motion onto your back and shoulders.
The pulsating massage shower head provides water in bursts to help relieve sore lower back muscles and leg cramps. It has an adjustable setting to give attention to ease muscle tension. Twin massage heads are also available to provide even more relief and the massage shower head can simply be wiped to clean off any mineral deposits.
A Spa Experience
The main function of a shower head is to help you get clean, but now it can be so much more. With the best massaging shower heads on the market, you can shower whilst getting a relaxing massage. The best massage shower heads give you a variety of massage settings and work through changing the movement patterns and pressure of the water stream.
The best massage shower heads are easy to install and come with easy step-by-step instructions that are simple to follow.
Features
Eisen Home offers you some of the best shower systems available on the market with excellent performance, optimal spray patterns and ease of installation – all important components when choosing the shower head to suit your needs. By creating not only a product, but giving fine attention to important features, your space can be transformed into a jewel of peaceful tranquillity. This is all possible by enhancing your shower experience by choosing the best handheld shower head for massage.
So Many Choices
With so many choices, you will understand why you need to do a bit of research before purchasing your ideal massage shower head. Things to keep in mind when choosing a massage shower head is one that provides the most force and pressure as this will give you a deeper massage and contribute to a relaxing shower experience. Most massage shower heads are easy to install and can be cleaned easily.
Shower Systems on the Market
There are various systems to choose from, but the rain shower head systems have become one of the most popular systems because of its soothing effect. The rainfall shower system gives you a sense of renewal like few others can. The dual shower head system includes two showerheads: one mounted and one handheld. This multi head shower system is ideal as you have the mobility with a handheld shower, but can also be showered overhead simultaneously. It is possible to choose different settings for each at the same time. Why just choose one massage shower head when you can have a pulsating massage and power rain with the dual option?
Eisen Home's Massage Shower Heads
Some of Eisen Home's popular range of massage shower heads include:
The Rhine Single Function Shower Head and Tub Faucet Set

 is a product of elegance and grace and provides comfort and tranquillity. The remarkable circle shower head is designed to enhance any bathroom with its sophisticated appearance. This massaging shower head sprays water in a rainfall shower system spray pattern for soft and even coverage, mimicking the feel or rain on your skin. A single lever handle allows you to control the water temperature and volume.
The Nile Single Function Shower Head and Tub Faucet Set

 

provides heavenly tranquillity with its simplistic design. The elegant circle shower head design has curved lines, providing soft and even coverage. Its rain shower system spray pattern simulates the feeling of rainfall for ultimate relaxation and can be cleaned effortlessly. A single lever handle allows you to control the water temperature and volume. You can also use the diverter to alternate the water flow easily between the shower head and tub faucet
Other Features
Other features to keep in mind include water pressure, water flow, coverage, shower head size, design and durability, water saving technology and efficiency and easy installation.
Transform Your Shower Experience
Who would have thought that something as simple as choosing the right shower head may transform your shower into a therapeutic, relaxing and refreshing experience? By investing and choosing the best massage shower head or even a handheld massager to outfit your shower, is a step in the right direction to soothe all your stress away and assist you to unwind.