5 Beautiful Tall Bathroom Faucets
|
27, Jul, 21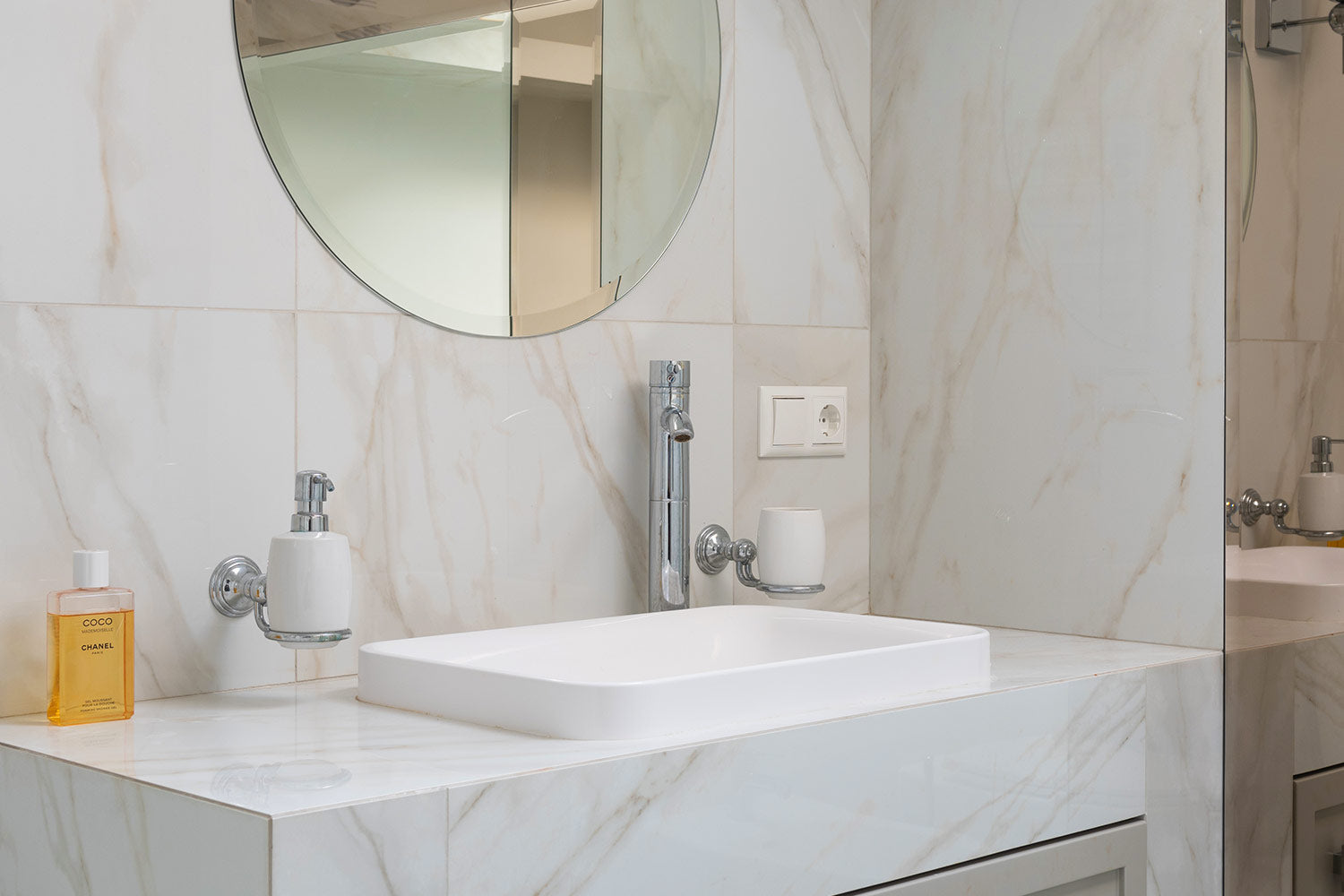 The world is your oyster when it comes to bathrooms. Whether you prefer it sleek, modern and contemporary or traditional with an old-style flair, you can equip your bathroom to create your desired style. There is often the discussion between high, medium or low bathroom faucets, so let's take a look at what to keep in mind before making a decision on the perfect tall bathroom faucets to suit your style.
Your Choice of Tall Bathroom Faucet
Keep in mind that it's better to provide continuity throughout all your bathrooms, but it is also a personal choice if you want to create different styles as the end product may look like the bathrooms were renovated in different eras. Often people renovate bathrooms throughout the years, so if you are working with a budget, keep this in mind before making any drastic decisions or changes.
Modest Changes in Style 
Some of the things to keep in mind are the color scheme, what is in fashion now, may be totally out of style in a year or five, so rather bring fashion into a bathroom with small tweaks and changes. Rather keep it modest than ending up with a miss matched and outdated bathroom in the years to come. 
Tips for Choosing a Tall Bathroom Faucet
It's good to keep the following in mind when choosing a tall bathroom faucet:
Work with the Professionals
Work closely with your designer or plumbing specialist that has adequate knowledge or expertise in faucet selection. Use a professional installer that will adhere to the manufacturer's installation guidelines.
Decide on the style that you want the end product to represent. Bathroom faucets must complement your sink, the time period and the overall design, regardless of it being modern, rustic or contemporary.
The right height is important. The faucet must fit with the height of the selected sink. The height of the faucet will affect the splash of water in and around your sink, hence the importance of the right size to match the style of faucet. The stream (or reach) of water should hit quite close to the bottom area of the sink and not on the side as this will cause water splashing. There must be ample space for hand washing. Note that if the sink has a wide, exposed lip, the length of the spout is very important. The best solution is to install the appropriate size sink to complement your tall bathroom faucet right from the start.  
Installing an aerator that will reduce the water flow is the most common way to decrease water usage if you want an efficient environmentally friendly setup.   
Decide on the number of handles. When you choose double handles, you will need both hands to adjust the two handles to acquire the ideal temperature. There are motion or touch activated faucets on the market with no handles. This choice falls on your preferred function and appearance.
If you are remodeling and want to use the existing countertop, keep in mind that you should choose a sink and faucet that fits the hole replacement and configuration.
Apart from the shape and style of the faucet of your choice, carefully consider the faucet finishes of your tall bathroom faucet. It should suit your interior design. Keep durability in mind when choosing a faucet. Vessel faucets are tall faucets and are specifically designed to pair with vessel sinks. This brings elegance and grants sophistication to your bathroom, especially if it has a single handle for easy usage. Many collections offer other accessories to coordinate your faucet, sink and other bathroom fixtures so that everything matches. Finishes and coatings are applied to the surface of the faucet to make it more attractive, but it may also have an effect on the durability of the faucet.
Top 5 Eisen Home Tall Bathroom Faucets for Vessel Sinks
Furnished in polished chrome, this tall bathroom faucet is at the forefront of design with its sleek, angular shape. With a spout height of 9 inches, it's ideal for smaller vessel sinks. It is stain and rust resistant, ADA compliant and water efficient, as are all the faucets below.
This single handle tall bathroom faucet for vessel sink has a polished chrome finish and a waterfall spout measuring 7 inches. The strong square base against the gracefully curved spout gives this piece undeniable appeal, perfect for your modern bathroom oasis. 
Furnished in brushed nickel, this tall single hole bathroom faucet has a spout measuring 9 inches and is best for larger vessel sinks. Let the water cascade from great heights into your palms as you prepare for the day ahead, refreshed and invigorated. 
This tall bathroom faucet for vessel sinks has a spout height of 8.5 inches and dons a polished chrome finish. It gives an industrial yet luxurious feel that makes an ideal choice for a modern, edgy bathroom sanctuary.
This beautiful and elegant tall vessel sink faucet has a spout height of 10 inches with the enhanced functionality of a 360 degree swivel spout. It comes in brushed gold, matte black, polished chrome, brushed nickel and even polished rose gold so you can complete the look of your in-home spa with this essential accent piece. 
The Final Touch
When you are putting the finishing touches on your ideal bathroom, you need to put a lot of thought into the fixtures such as faucets, its height and not act impulsive. Eisen Home offers you an elegant range to make this decision easy and to choose the perfect tall bathroom faucet to suit your needs.