10 Best Home Renovation Shows of All Time
|
20, Jul, 21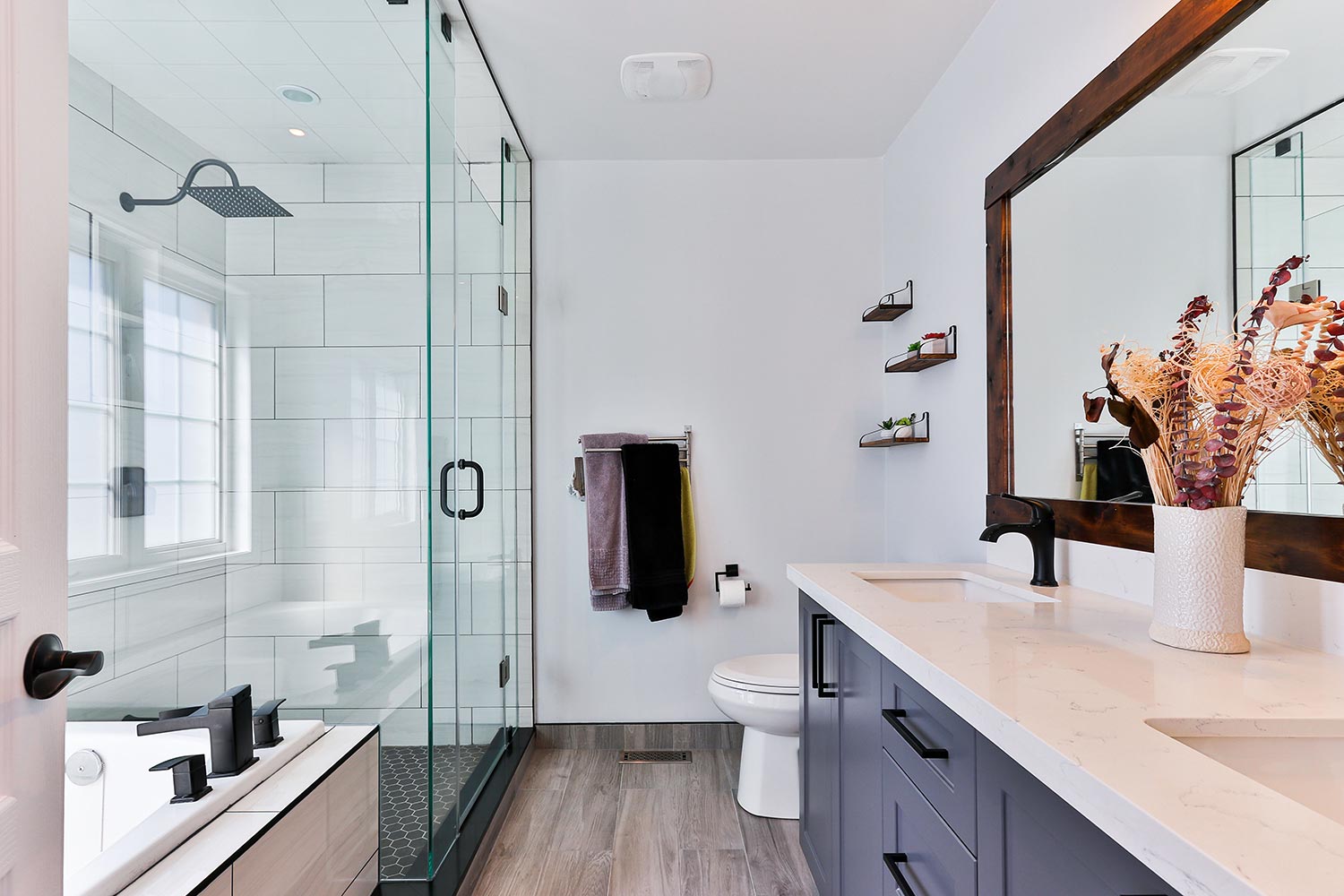 With so many home renovation shows on various television channels, it can be hard to choose the one that fits your exact needs. Maybe you just want to watch an entertaining program about remodeling, or maybe you prefer shows with DIY ideas and practical advice which you can attempt yourself. Let's take a look at a compilation of the ten best home renovation shows on television to inspire and motivate you to fix, renovate and refresh your home.     
Top 10 Home Renovation Shows
Home Town 
This popular HGTV home renovation show is hosted by married couple Erin and Ben Napier. Not only do they transform homes, they have brought transformation to their whole hometown of Laurel, Mississippi. They love renovating old historical houses, making this the ideal show for people who want to remodel their home without losing the vintage appeal. They use old-fashioned textiles to keep the character, but also give them a modern and affordable make-over. Erin does the sketches and Ben puts them into practice to breathe new life into these older homes. It is inspiring to see this home renovation TV show bring life to a sketch.       
Fixer Upper
Fixer Upper, hosted by the married couple, Chip and Joanna Gaines, helps clients to transform their homes into showpieces. This all-time favorite HGTV renovation show features a combination of construction and design, which provided viewers with breathtaking before and after transformations of homes in the Waco, Texas area. It also gives a lot of ideas to help improve your own home as done by the pros.    
Love It or List It
Love It or List It, co-hosted by Hilary Farr and David Visentin, is another popular HGTV home renovation show that helps homeowners choose between their newly renovated home, or the possibility of selling and moving into a brand-new home. These experts assist homeowners to make the ultimate decision to sell or renovate their homes or simply to advise couples that struggle with home ownership to make the decision that would suit them the best. Definitely one of the best home renovation shows, especially for those facing the same dilemma.   
Nate & Jeremiah By Design
Nate & Jeremiah By Design on TLC is not only about redesigning homes, but is an all-round entertaining family show. Nate Berkus and Jeremiah Brent are a married couple with two children. It's an enjoyable program to watch as a family whilst introducing the idea of innovative designs and alternative family structures to your children. They have a charismatic relationship and are extremely passionate and knowledgeable about décor, home redesign and renovation which helps the families they assist to feel comfortable. They work with the couples through various options that will suit the couples' specific budget and renovation requirements best. They can make any house a masterpiece, sidestepping any possible renovation nightmares. This is one of the most entertaining home renovation shows where you will learn a lot about how to use the space, choices of materials and furniture and everything from designing a dream bathroom to the most practical kitchen.        
Dream Home Makeover
Dream Home Makeover, another one of the best home renovation shows on Netflix follows interior designer Shea McGee as she and her husband, Syd of Studio McGee. They help families to turn their houses into dream homes. You will learn everything from how to remodel your bathroom to landscape design. This experienced and talented couple helps clients with an outlined budget to create a home or room tailored to their own unique and personal style. Make sure that you do not miss this must-see Netflix home renovation show.
Rehab Addict
In Rehab Addict Nicole Curtis renovates historic and often dilapidated houses to their former glory on this HGTV home renovation show. Her focus is to retain as much as possible of the house's original building materials, style and character in the renovation process. She often comes to the rescue to help people restore their homes in Detroit and Minneapolis, physically attending to the work that must be done herself. Nicole is licensed realtor and interior designer with a passion to restore and preserve old houses within a strict budget. What better way to learn how to remodel your favourite spaces like your bathroom, kitchen or bedroom?                                                                                     
Hidden Potential
In Hidden Potential, California builder and designer Jasmine Roth transforms basic homes into dream homes with clever designs and home renovations that makes them stand out from the rest. Jasmine is the owner and founder of Built Custom Homes. She has a very practical, hands-on approach and is a budget-conscious designer. She specializes in designing homes and functional space planning for her clients.
Hometime
Hometime, a popular home renovation TV show, aired on PBS until 2016. Dean Johnson, Miriam Johnson, Tom Weckwerth and Dan Laabs shared their knowledge and helped homeowners to repair areas of their homes with DIY instructions. The aim was to help homeowners achieve professional-looking results from their home improvement projects.                                                                                                                                         
Property Brothers
This series on the W Network, produced by twin brothers Drew and Jonathan Scott, helps owners to renovate their homes. Drew, a real estate expert, scouts neglected homes whilst his brother, Jonathan, is a licensed contractor who renovates the houses. The twins are determined to help couples find, buy and transform extreme fixer-uppers into their dream homes. This home renovation show has the best tips for remodeling your home.      
Extreme Makeover
Extreme Makeover: Home Edition with Jesse Tyler Ferguson, Breegan Jane, Carrie Locklyn, and Darren Keefe Reiher showcased true stories and life-changing home renovations through 2012. In this HGTV home renovation show, the families were usually sent away for a full week while their home was overhauled, from the interior, exterior and landscaping, which produced exciting end results.                                                   
Your Home Renovation Inspiration 
Hopefully these amazing home renovation shows will inspire you to renovate your home, even if that's simply making small adjustments like changing out the bathroom faucet or putting up a LED mirror to brighten up the space. Although Spring tends to be the season where you declutter, there is no reason why Autumn cannot be the season to start planning and making some changes to your home with the guidance of our top 10 best home renovation shows.