5 Small Bathroom Remodel Ideas
|
16, Sep, 21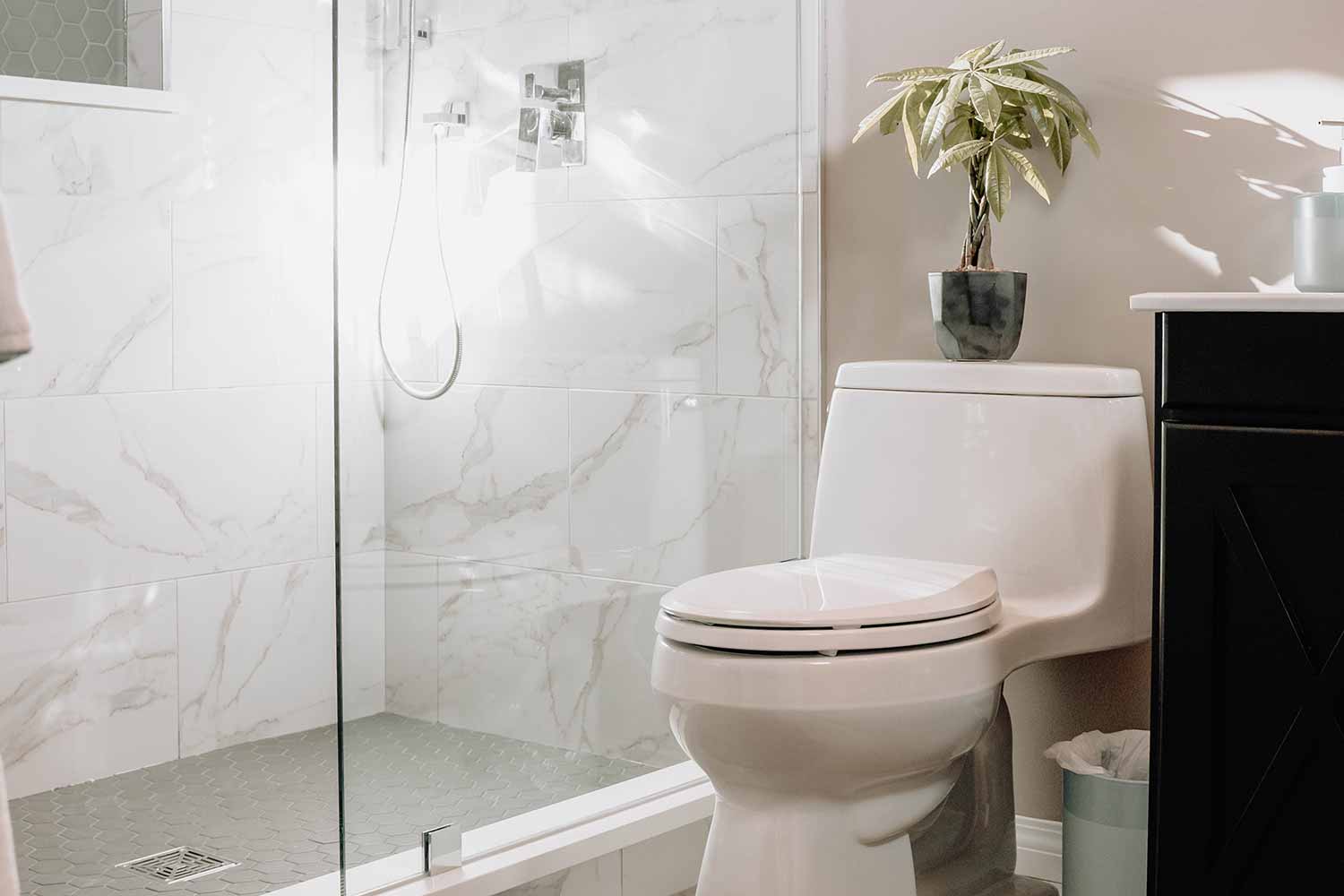 Remodeling a small bathroom may be one of the most rewarding projects you can attempt to get quick results within a reasonable budget. Although smaller spaces can oftentimes seem like more of a challenge, it is in fact the opposite. With a small bathroom, you have the opportunity to make big stylish changes on a smaller budget.  
Budget for Small Bathroom Remodel
Small bathroom remodel costs vary widely from $1,500-15,000 with an average cost of $6,500. The main things you need to focus on and include in your pre-remodeling planning are safety, aesthetic, practicality and budget. First decide on the preferred style that you want to incorporate in decorating the new bathroom. Also keep the phase of life you are in in mind. For instance, do you have small children, are you elderly etc. These factors will make an impact on your needs. 
Small Bathroom Remodel Ideas to Consider
Space, layout, styles, fixtures and layout

Safety is always a concern. For instance, tiled surfaces should not be slippery.  

To create more space you can replace the bath if there is one with a nice comfortable sized shower that features minimal glass enclosure to create the illusion of more space.

Replace the faucet and basin with a medium one that nicely fits the space available. 

Make use of wall space for some of your utilities like soap, toothpaste, shampoo, body wash etc. to keep the room neat and conserve space.  

Choose simple colors and stick to minimal details to create the illusion of space. 

Use a large mirror above your vanity and faucet. This is one of the most beautiful ways to create the illusion of a bigger bathroom. 

Consider buying second hand, especially if you are opting for a rustic look. 

Shop around. Don't just buy what you need at the first shop. Compare prices along with the different materials. 

With décor, shop online, shop around and even consider making it yourself if you're creative. The world is your oyster, you can easily save on décor items, paint and cabinets.
Small Bathroom Remodel Before and After Pictures
1. Sleek, stylish and modern
Credit: DIY Showoff
Although it was functional for the family for many years, it was super outdated and really ugly. Especially since it was in the upstairs bathroom which only the family saw and used. The family decided to remove the old cheap doorless vanity and replaced it with a beautiful, stylish vanity and marble top with stunning faucet, which created a sleek, modern focus point. The vanity has enough space so it is not only stunning, but practical. They opted for accompanying modern lighting to complement the sleek style. 
2. Rustic bathroom makeover 
Credit: ShopRoomIdeas
It is normal after many years of use that your bathroom will show signs of aging and deterioration. There may be dirty grout, tiles and a toilet that needs to be replaced which was the case with this bathroom remodel. When you take advantage of what is already there, oftentimes you can create the illusion of a larger space. For instance, if you have natural light it will make a huge difference in the space. Additionally, in this particular bathroom, the use of octagon tiles and the illusion of a small pattern makes the floor seem larger. You can also create storage space with rustic shelving (which you can leave natural, stain or paint) and add a few baskets to finish off your rustic feel. 
3. Clean and stylish 
Credit: ShopRoomIdeas
Poor lighting and an absolute lack of focal point and décor makes this bathroom one that you'd rather not want to spend any time in. By changing the wallpaper with a beautiful print, a focal point is created. With the addition of a matching marble countertop, you have a beautifully clean and stylish bathroom. 
4. Tub to shower 
Credit: Aplustille
By replacing your tub with a shower, you open up space and use the little space that you have, more practically. Replace the tiles and keep some of the original fixtures to further save and stay within your budget. You can opt for a shower tray or have it tiled, and if there is enough space,  leave it without a door or use glass to keep the space open. 
5. Out with the old, in with minimal chic
Credit: Bing
A makeover does not have to be spectacular and expensive. A makeover with modern and simple fixtures, a new toilet, tiles, light fittings, vanity and faucet that you can get for a reasonable price after shopping around a bit, can be the ideal facelift that your small bathroom needs.  
Be sure to visit Eisen Home for your appliances and start your remodeling journey!