How Long Does Bathtub Reglazing Last?
|
15, Sep, 21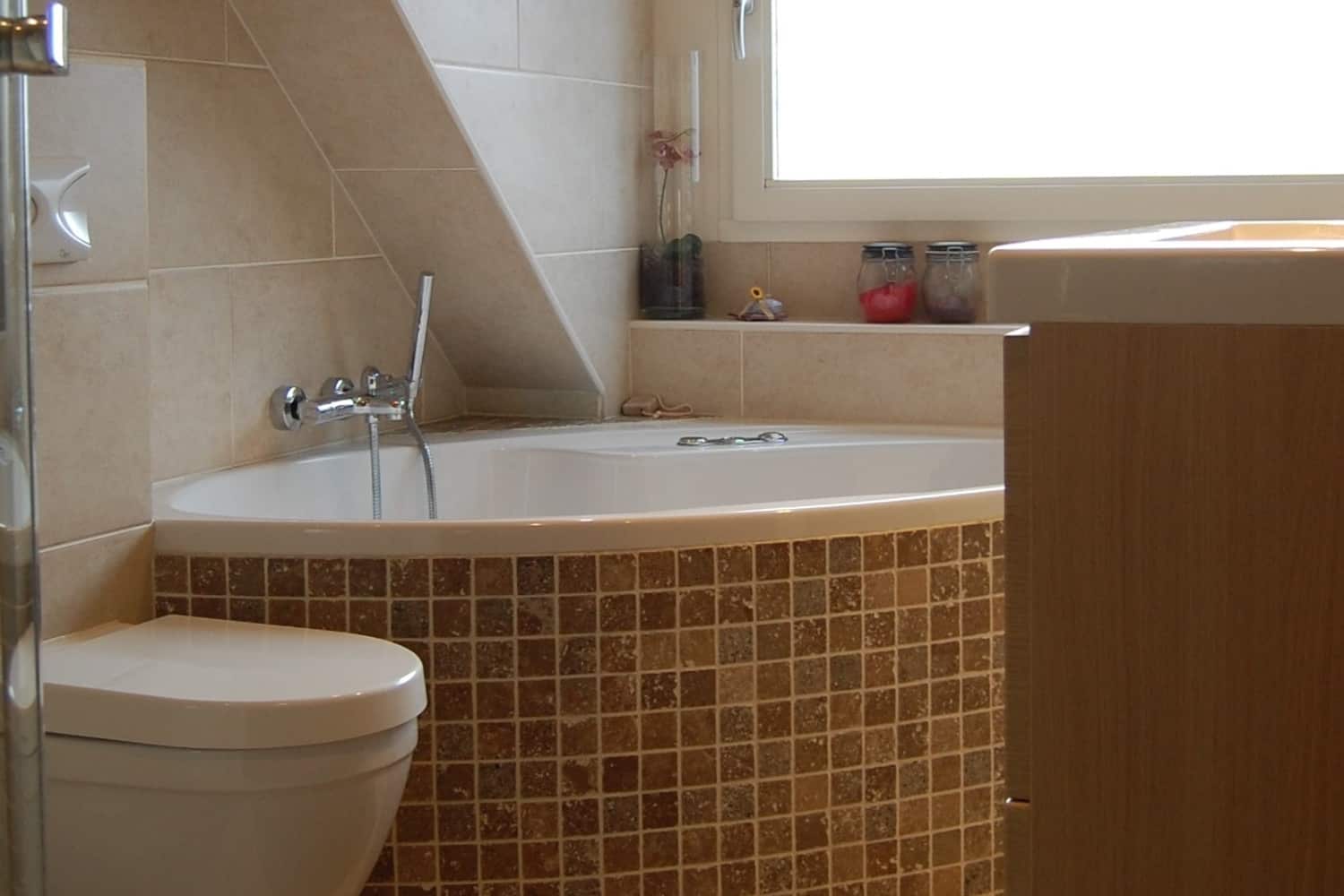 It is always a pleasant experience to take a bath, but not if you have to submerge your body in a bath that is chipped and damaged. The good thing is, you can give it a makeover fairly easily in a very cost-effective way. Simply consider refinishing your bathtub if it's still in good condition. With reglazing, surface defects and wear and tear like scratches, stains and shallow cracks can be covered to look as good as new. If it is an old, leaking tub, it is best to invest in a brand-new bathtub altogether.
Bathtub Reglazing Cost
If your bath is in a good condition, you can save a lot of money by reglazing instead of buying a new bath. You will end up with a surface that looks and feels like enamel (which the bath was originally coated with) and it costs a fraction of the price. It generally costs between $350-600 to reglaze including the cost of labor. Reglazing will remove all the stains, fill in the chips, remove rust and prevent further deterioration so it ends up looking spotless.
As Good as New
This inexpensive method, called reglazing, is a cheap procedure where you can restore your bath to its former glory. Although it is quite complicated, if you read and follow the instructions very carefully, you can do it yourself. Just remember that some of the substances are toxic and can be very harmful so you should make sure to open the windows and put on a fan if possible. If you are not sure that you can do this properly yourself, it's a good idea to invest and get an expert to do this professionally.
How to Reglaze a Bathtub
Reglazing your bathtub is an inexpensive method to rejuvenate the old bathtub. It will look fabulous and be able to function for a long time to come. The process involves the bathtub being scrubbed and sanded down after which various materials and primers will be applied. The result is a surface that looks and feels like real enamel. The old glaze must be stripped with hydrofluoric acid and worn areas, chips, scratches and cracks must be filled, after which it will be sealed and buffed. Depending how worn the tub is, several coats of primer and fast-drying epoxy paint must be applied to ensure everything adheres. It will be completed with a topcoat to produce a high gloss shine and to protect the surface from peeling, chipping and flaking. 
It won't be an inconvenience for a very long time, as it can be done in a day and then after two more days the materials will be cured, and the bath will be ready to use. The curing period is directly affected by the humidity and temperature, so sometimes you will have to wait for 3-4 days before you can use the bath.
Reglazing a Bathtub Pros and Cons
Should you have opted to replace it with a totally new bathtub, it would not only be costly, but timely as well since the process of replacing a bathtub can take days, also depending on the availability of the plumber. Reglazing is a quick fix and convenient to give your tub a makeover and enjoy a bath soon after, especially if there is only one bathroom in the house. We all know how uncomfortable it can be when there are multiple people depending on one bathroom. Keep in mind that when a new bath is installed, the trim, flooring and plumbing must be installed or repaired. This all requires additional time and budget for labour and disposal costs.
However, in spite of the pros there are a few notable cons. The first is that reglazing is dangerous due to the toxic stripping agents used. Second, reglazing does not last as long as a brand new bathtub, roughly 15 years max while a new tub can last significantly longer. Lastly, you should only reglaze a high quality tub that is in relatively good condition.
How Long Does Bathtub Reglazing Last?
Reglazing breathes life into your old tub and also extends its life. It maximizes the value of your tub so it can last for many more years to come after being reglazed. Think even 10-15 years more!
Eco-friendly alternative
To reglaze your bath is an eco-friendly alternative. Have you ever thought what happens to your old tub should it be removed? It is taken to a landfill site where it is dumped, extending the carbon footprint. Reglazing contributes to saving and protecting the environment and saves you money. A total win-win situation!
Inexpensive option
To redo a bathroom is an expensive venture and can end up with hidden costs and add more time to a bathroom not being available to use. To reglaze your old tub saves money and time and you can even reglaze your shower, sink or toilet without having to replace it. Talk about an inexpensive makeover in the shortest period ever!
Should you decide to give your bathroom a makeover, your bath can end up being the sore eye in the room. But with the reglazing option, it can look brand new with only a fraction of the price that a new one would have cost you. This leaves more money, if you worked from a set budget, to use on décor or something special that you would love to add to your bathroom.
It is Totally Worth it!
Visit Eisen Home for our stylish range of bathtubs and other fixtures. These will last you many years to come and may end up being reglazed to stay part of the family for another decade or two.