Bathroom Mirror Ideas
|
21, Sep, 21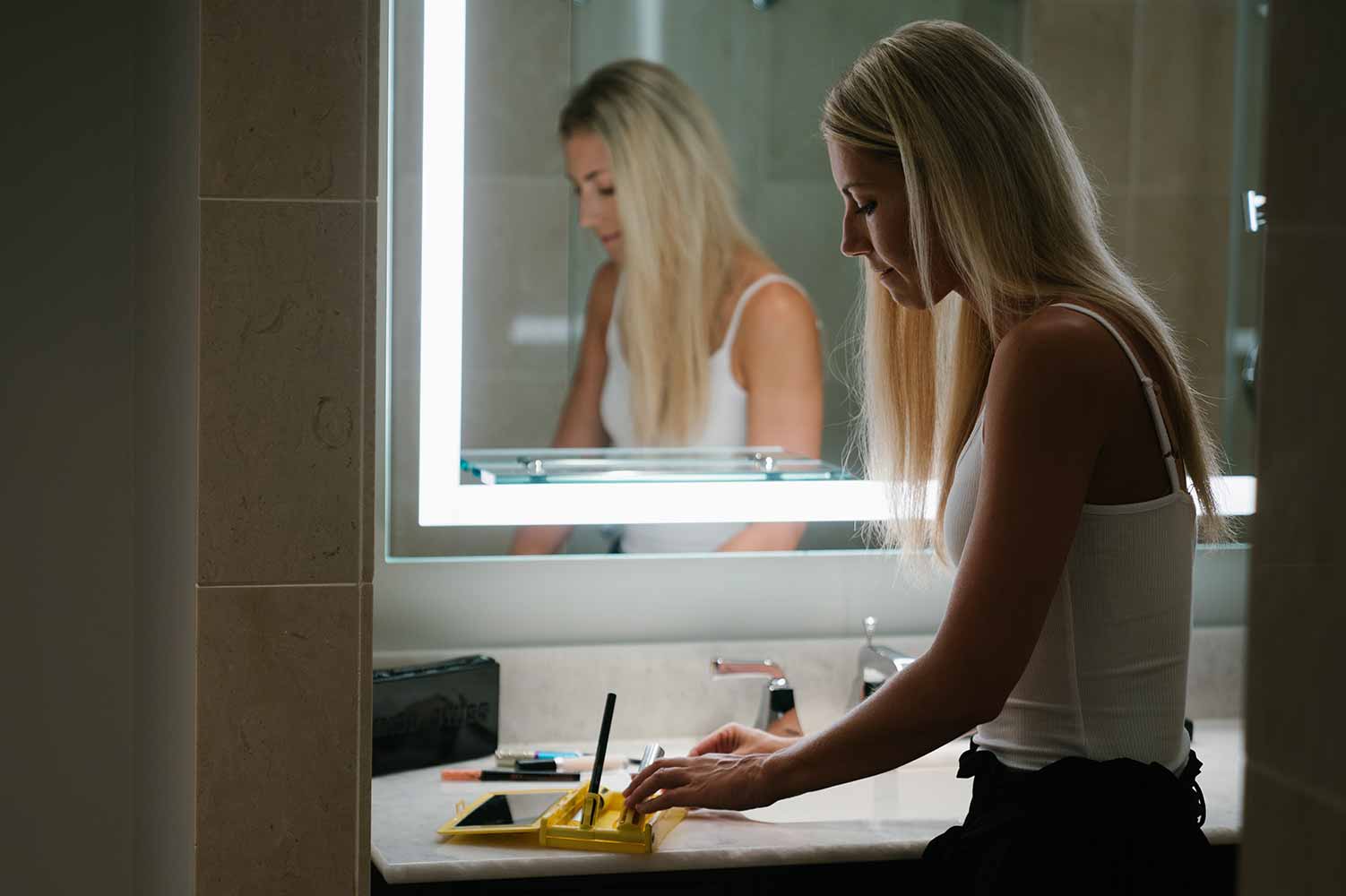 A bathroom mirror is an important factor in your bathroom and is one of those elements that makes a huge impact. Not only should it be functional for your appearance and to apply make-up or shave, but it enhances the space by adding light, style and even making it appear bigger.
How to Choose a Bathroom Mirror
Lighting:

To wash your face, brush your teeth, shave or put on make-up, you need adequate lighting to ensure that you can perform tasks efficiently.

Size:

It is very important to choose the right sized mirror for the space available. Keep in mind that mirrors can also give the illusion of more space. If you remodel the bathroom and change the lighting, plumbing and electrical system, you can also adapt the layout and replace it with one large mirror or two smaller mirrors. This all depends on where the electrical wires and sink have been placed. Usually if there are two sinks, it looks best with two mirrors – one above each sink. If the sinks are close together, a longer, large mirror is much more appropriate. It is important to choose a mirror that fits in with the size of your bathroom, but otherwise it is your preference. If you choose a mirror that is too small, it might look misplaced. The same goes for a very big mirror. Remember everything must be in proportion to each other and nicely blend in.

Shape:

The shape of the mirror can have an impact on the tone of the room. The most common shapes are square, rectangle, oval and circle. If you are using two mirrors, they should have the same shape. The result will have a huge impact on the look you want to achieve for your bathroom. Long mirrors help to lengthen the overall look as the eye follows its length. Round mirrors blend in seamlessly and add a soft touch. Other angular shapes mostly add a modern touch and a bit of personality to your bathroom.

Style:

This all depends on the look you are going for in your bathroom: modern, stylish, sleek or rustic.

Grade:

There is humidity in bathrooms, so there are certain requirements for your mirror to avoid mould and undesirable elements.
More Bathroom Mirror Styles & Sizes
There are various other types of mirrors available on the market. For instance, custom vanity mirrors with folded corners. There are even convex and concave mirrors which have a surface that curves away in all directions. Convex mirrors reflect light in a way that directs the focal point towards the center. A concave mirror is the opposite and reflects light inwards and towards the image. This causes a larger view of the image, almost as a magnifying glass would. This is ideal for the application of make-up.
Angular double mirrors are ideally used when you have two sinks as it balances out your bathroom.
It's best to choose a mirror that complements the style and décor in your bathroom. That's where bathroom vanities come into play. Eisen Home has a wide collection of beautiful single and double vanity bathroom sets to choose from. 
Bathroom Mirror Placement
Generally, the mirror is placed directly above the sink. Double check where you want to place the mirror and ensure that is the correct height above the vanity and neatly centered. It is best to mark the point of the wall studs where the mirror will be fastened so that it is correctly aligned.
Modern Bathroom Mirrors
Today, you can find such an amazing variety of high-tech bathroom mirrors on the market. Imagine an LED mirror with bluetooth for music and podcasts! Mirrors with light emitting diodes (LED) is the most ideal way to get a realistic reflection of an image. LED gives a high definition image which makes applying makeup and shaving that much easier. 
Smart LED Illuminated Fog-Free Bathroom Mirror with Built-In Bluetooth Speakers and Dimmer
You can find this smart bathroom mirror at Eisen Home. The surface of the mirror remains fog-free and has built-in speakers on each side of the mirror to ensure surround sound. The speakers can be paired to your mobile device via Bluetooth. You can dim the lights, adjust the volume or skip tracks with the buttons located on the mirror itself. It has double USB charging ports where you can even charge your device. This LED bathroom  mirror is available in three different sizes and is ready to hang from the box with everything you need included.
With so many beautiful bathroom mirrors available on the market, you can complement your bathroom and create the most stunning focal points with different shapes, sizes, finishes and colors.