What is a Vessel Sink?
|
13, Jul, 21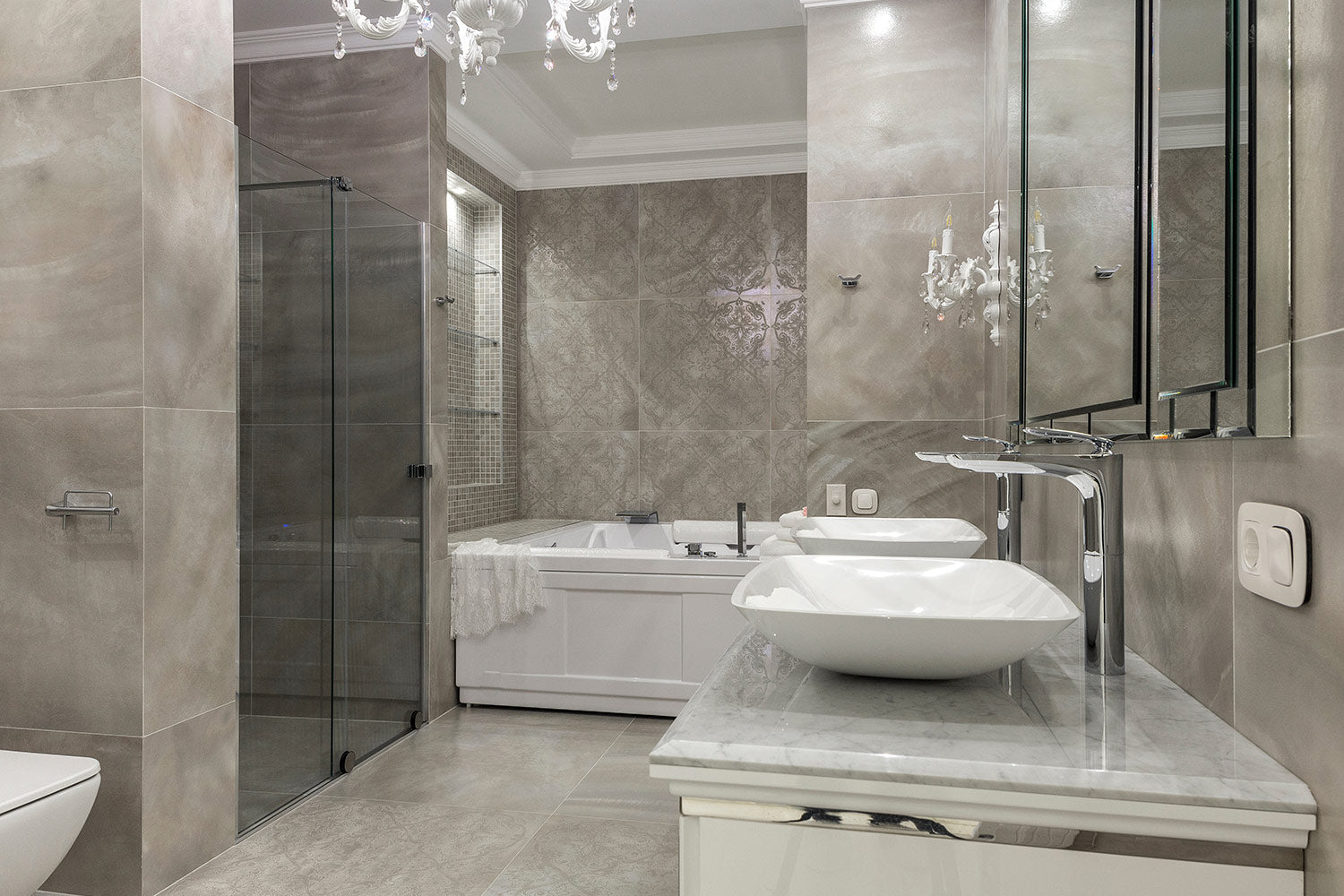 Vessel Sink Popularity 
Over the last decade, vessel sinks have become the holy grail of spa-inspired bathrooms and striking centerpieces to luxury bathroom vanities. Before the vessel sink gained traction in the late 2000s, interior designers, having moved on from pedestal sinks, naturally opted for more traditional undermount and drop-in sinks. Thus, when vessel sinks hit the market, the budding trend was originally met with resistance - from suggestions of being less durable and speculations that they would fade out as fast as they came. It is rather surprising that in spite of this, homeowners, property developers and designers have continued to favor bathroom vessel sinks for their unique spa-like appeal. Today, the designs have even evolved from the standard circular and rectangular vessel sinks to more distinct shapes made from a wide array of finishes including natural stone, marble, copper, stainless steel and even wood. 
Photo: Unsplash
What is a Vessel Sink? 
Vessel sinks are basins made most commonly from glass or ceramic that are fixed atop bathroom vanities, in contrast to standard drop-in or undermount sinks. A vessel bathroom sink is sought after for its spa-like style, convenience and minimal use of counter space. In essence, they give that nostalgic modern or coveted contemporary look to any bathroom sanctuary. However, it's worth noting that unlike other types of sinks, they cannot be used in kitchens because of the size of the basin and how impractical it would be to use for everyday kitchen duties, such as stacking up dishes. 
Vessel Sink Installation 
Whatever the designer or homeowner's taste in material, shape and size, one must first consider the installation method before all else. This luxury bathroom fixture, with its undeniable allure is also surprisingly easy to install and can be mounted in one of two main ways. The most common way is an above-the-counter installation where the basin is placed directly on top of the vanity and affixed to the drain hole. The other is the semi-recessed style that allows the vessel sink basin to sit midway into the vanity top and is relatively easy to change out. The first method utilizes a simple drain hole and requires no extra cutting of the vanity top, while the semi-recessed design is more complex to install as it requires precise cutting to neatly fit into the countertop. The second method is more practical for balance, though argued to be less stylish. 
Waterfall faucet for vessel sink (Photo: Eisen Home)
Vessel Sink Faucets
Another important consideration when it comes to installation of vessel sinks is the choice of faucet. Vessel sinks are not like traditional undermount or drop-in sinks that come with ready-made faucet holes. Carefully measured holes have to be drilled on the top of the vanity for and the faucet properly mounted. Notably, vessel sink faucets must be significantly higher than the basin to allow sufficient space between faucet rim and the sink edge. It's generally recommended to go with a vessel sink faucet that has a spout at least 7-10 inches tall and an overall height between 10-12 inches. 
There are numerous styles to choose from that meet this criteria but the most popular is the waterfall design. Waterfall faucets in combination with vessel sinks exude a graceful, refined touch that heightens the spa-like atmosphere. These tall bathroom faucets come in an array of common finishes like polished chrome, brushed nickel, matte black, brushed gold and even polished rose gold so you can find the perfect shade to further accentuate the beauty of your vessel sink. 
Are Vessel Sink Outdated? 
There are many upsides to jumping in on the vessel sink trend. Most people choose them merely for their posh aesthetic, the additional counter space and ease of installation. However, some are still on the fence about vessel sinks because they've heard certain misconceptions: that they are extremely delicate, prone to crack, difficult to clean and will soon become outdated. However, this all depends on who you buy your vessel sink from. There are many high quality vessel sinks made from durable ceramic, stone or stainless steel that are resistant to stains, scratches and fading over time.
Vessel Sinks for your Bathroom Sanctuary
The truth remains, though - whether you love, hate or are still contemplating your position on vessel sinks, the one thing you cannot simply deny is their attention-grabbing appeal. So, until something new and more charming appears, this stunning bathroom fixture that embodies opulence is here to stay.