What is a Universal Splash Filter Faucet?
|
06, Aug, 21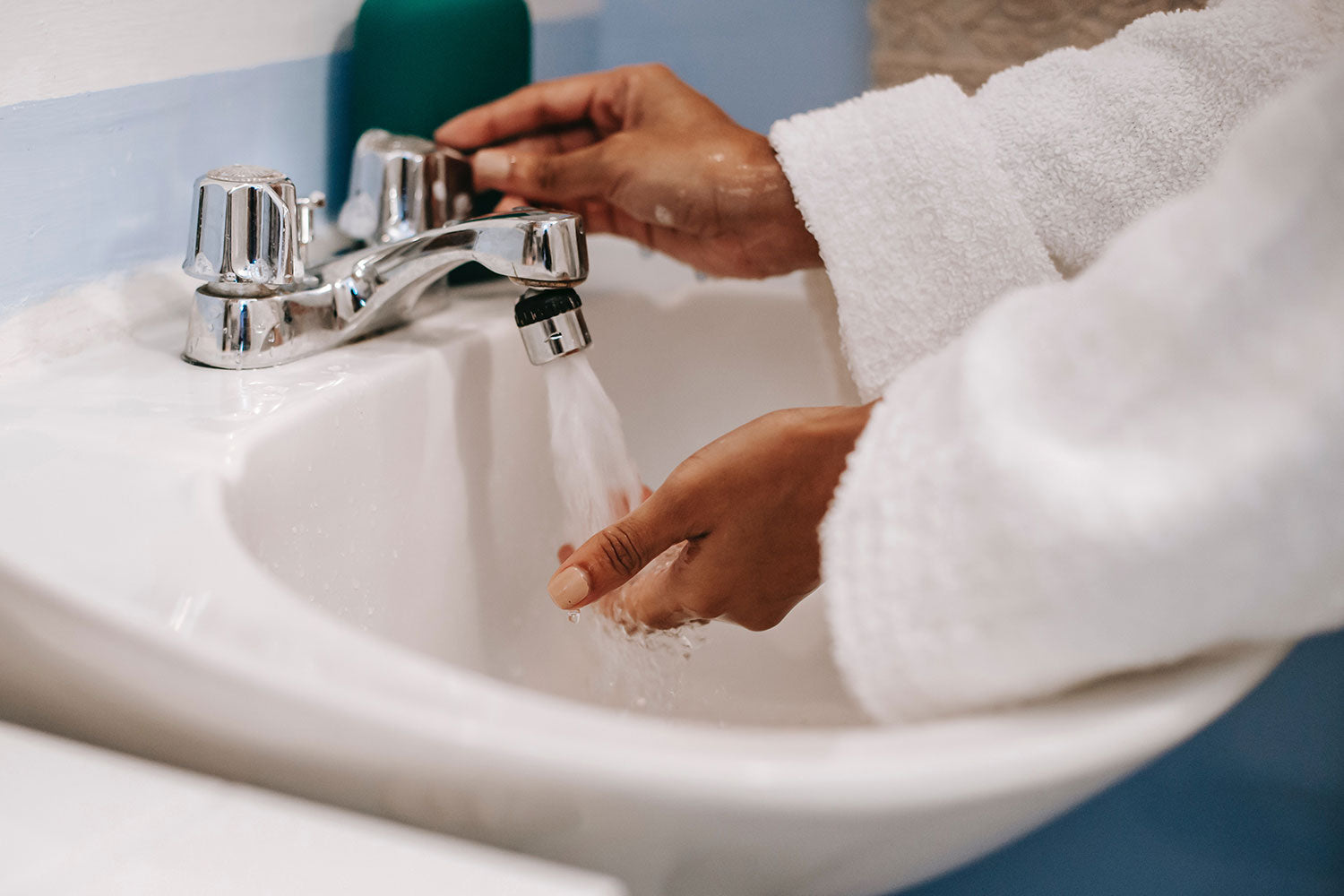 The purpose of a universal splash filter faucet is to introduce air into the water stream (making it oxygen-rich) which then produces a larger stream of water, but is gentle on the skin and is also non-splashing.
Splash filter faucets are made from strong copper to ensure longevity and durability. It includes double O-ring valves to ensure that there are no leaks. It has a safe design and a user-friendly installation. There are various sizes and types of universal splash filter faucets to match everyone's needs.
Types of Universal Splash Filter Faucets
There are two kinds of water outlet rotary switches: oxygen-enriched foam and splash proof water. A universal splash filter faucet helps to remove contaminants present in water with a four-layer net filter with double gaskets to ensure that you experience no issues with dripping. The water outlet can be rotated to conveniently wash your face.
Purpose of a Universal Splash Filter Faucet
The filter serves to clean the water of impurities and it can also improve the taste. Therefore, if you can use a filter to remove contaminants and better your health, why not invest in a universal splash filter faucet? Apart from removing impurities in the water, sometimes the water output is too strong, making a mess by splashing water everywhere. You can avoid this by using a universal splash filter faucet in your bathroom or kitchen.
Filter Options
Choose a filter that best suits your needs, especially if you know what is in your water. There is certification on the packaging for the removal of each specific substance that will guide you towards the splash filter faucet that will be best for you. Factors that you must take into account before purchase are your budget, water consumption, maintenance, flow rate, clogging, contaminant removal and most importantly, the contaminants that are in your water where you live.
Installation
Most splash filter faucets are universally interface-applicable to most faucets. It can be easily installed and is an excellent life choice to filter drinking and cooking water. Generally, you can install it by simply unscrewing the aerator from the threaded tip of the faucet and screwing on the filter. In general, these faucet-mounted filters allow you to choose and switch between filtered and unfiltered water. It may slow the flow of your water and sometimes it does not fit on all faucets, so do your homework beforehand. It's worth noting that all universal splash filter faucets have filters that must be replaced intermittently in order for it to work efficiently.
Features
Universal splash filter faucets are a convenient addition to your home. Instead of the traditional, fixed angle faucet, you now have the option to rotate the water outlet 720°, making it so much easier these days to wash your face and gargle, and it doesn't even matter if you have a small sink. This allows for an easy mess-free hand washing as you can even rotate it full circle.

The 360° faucet rotary switch with two kinds of water outlets is ideal for a variety of purposes.

Having two kinds of outlet modes allows you to choose between splash-proof mode (ideally suited to wash hands, face, mouthwash, washing dishes) or strong flush mode (suited for washing items).

It is safe to use and with the four-layer net filter, all hard particles and impurities can be filtered.

It has a user-friendly design and is suited for industrial, home, restaurant, laundry or back yard usage.

It is a smart and easy way to conserve water.

The safe and user-friendly design of the splash filter faucets, made from copper and reinforced with double O-ring valves to prevent any leaks and filter the output, allows air into the water stream to produce the effect of a large and whiter stream.

 

It is super easy for anyone to install as it is sold with a brass adapter that will fit most faucets. You only need to remove your faucet's current attachment and replace it with the universal splash filter faucet.

It is crafted with practicality, endurance and a sleek modern appearance to fit most home styles.

There are a variety of sizes and types available on the market that can match any style so you find the one that suits your needs. There are also different designs available for the handle and faucet body.
Enrich your Experience
Adding a universal splash filter faucet to your way of living, is a plus as you conserve water, enrich the quality of your water, enhance your washing experience and is super easy to install, making it the perfect investment piece. You can learn more about finding the right bathroom faucet for your needs at Eisen Home.