All About Dual Shower Head Systems
|
10, Aug, 21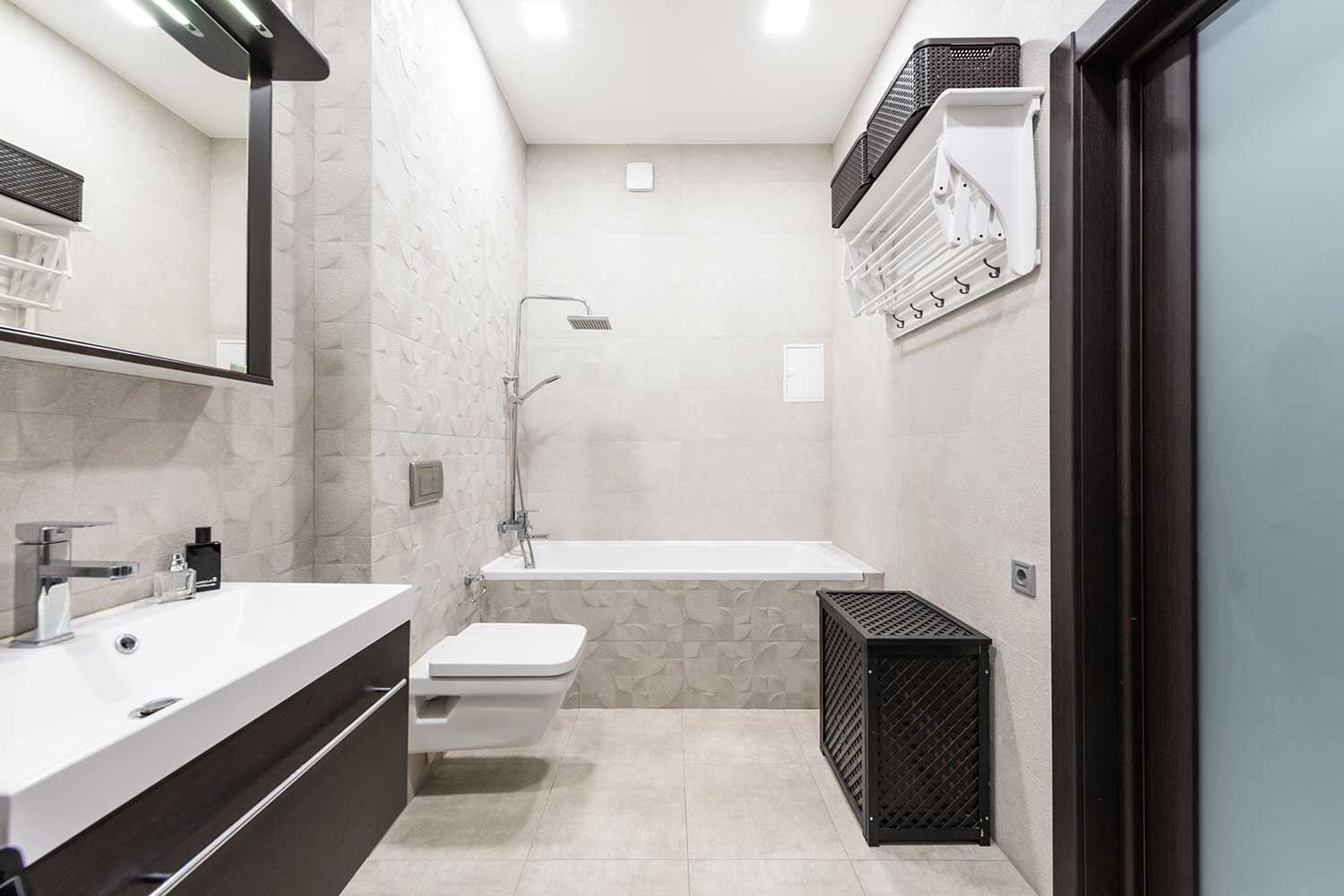 What are Dual Shower Head Systems?
With a dual shower head system, you have two shower heads in one system. Generally, it's a fixed structure, with both apparatus' secured to the shower wall. The advantages of a dual system is that you have the luxury of two shower heads with multiple spray settings to enjoy the perfect shower. For instance, you can have the one shower head set on rainfall and the other one on a misting spray, to fulfill all your needs.
Depending on the brand that you choose, there is a choice between sizes as well as spray settings. When you choose a dual shower head system with one fixed head and the other a hand-held shower head, you can also control each of the shower head settings separately. Additionally, you also have more control over how you target the water and can get to those hard-to-reach places with ease.
How Does it Work?
A dual shower head system includes a diverter valve that controls the flow of water. This two-way diverter helps to switch the water between the two separate shower heads. When there is a three-way diverter, the valve allows you to choose between the individual shower heads or both simultaneously. Generally, the hand-held shower head will have a bracket to hold it. Dual shower head systems have a variety of spray settings such as rainfall, therapeutic massage, shower mist, full body spray and power spray to invigorate mind, body and soul. This perfect combination can provide all your needs from overhead, full body spray to targeted areas where you can enjoy a massaging or power spray effect. Whatever you desire, a dual shower head system gives you the ultimate spa experience within the comfort of your own home.
Why is it Popular?
The ability to control dual shower heads individually lets people enjoy the spa effect to the fullest. For instance, you can set one effect as rainwater and the other as massage, giving you a shower experience that would otherwise be impossible. It is an easy and practical system with settings that can easily be controlled. These dual shower head systems have become favoured shower applications as it is functional, fits any shower and has so many more benefits than just a single shower head system. Now you can cover a wider area with water on  the setting of your choice, be it a steady, calming stream of water or a soothing massage.
Benefits of Dual Shower Heads
The first thing you will think of is an improvement of your overall shower experience, but there are many other advantages and reasons to replace your old singular shower head with a dual unit.
1.  You Can Shower Together. Now it is so much easier to shower together with your partner, because there are two heads to use, so both can wash and be warm by not having to wait for the other person as in a single shower head situation.
2. Multiple Features. Dual shower head systems normally include various features to add to your shower experience. There are now two shower heads and a number of functions for each of them. Apart from all the water patterns, you can also choose an energy and water-saving mode, which is ideal for the times we live in. Now you don't have to long for an overdue visit to the spa, you can experience it in your own home without the huge expenses.
3. Full Body Coverage. Your whole body will be covered with water as there are now two water sources allowing easy usage and effective cleaning. Think about calming down after a long, hot summer day or nicely warming up in the middle of winter. What more can you ask for?
4. Different Temperatures. Sometimes it takes a while and costs you some valuable showering time to get the ideal water temperature. With twin shower heads, it is simply so much easier as you can have the one at a hotter temperature and the other one on a lower setting if you like to alternate effortlessly.
5. It is Affordable. The dual shower head system does not cost an arm and a leg, making it affordable and thus a reality to add to your bathroom. The materials used in producing the shower systems as well as the functions will add to the cost, so shop around for a model that will suit your budget.
Popular Dual Shower Head Features
Let's recap and take a look at some of the advantages:
Two shower head systems instead of one unit

Different sizes, functions and spray settings that can be controlled individually, offering different water patterns and spray settings

It includes a diverter valve that helps to control water flow

It is affordable, functional and adds to your shower experience

It has easy to clean anti-clog nozzles

It comes in a variety of stylish finishes, such as chrome, white or brushed nickel finish

It is easy to install, thus no plumber needed to help

It has a lifetime limited warranty
Conclusion
With the dual shower head system being affordable, practical, easy to install and the perfect addition to your shower, you can invest in experiencing the pleasure of the dual head system. You can learn more about finding the right shower head for your needs at Eisen Home.