Stunning Modern Interior Design Concepts
|
28, Sep, 21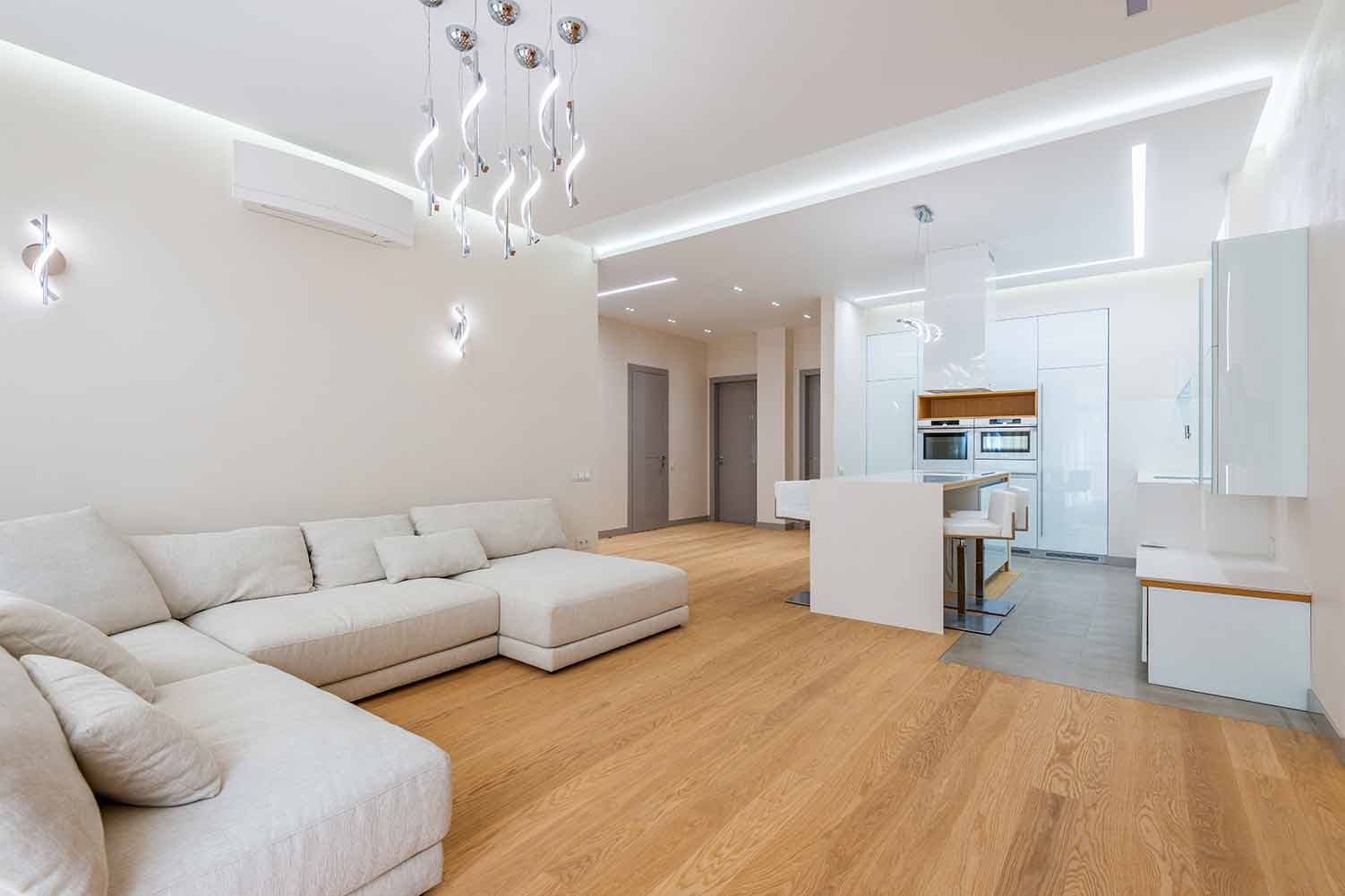 The central feature in a modern approach is to keep things minimalistic. Although there are not any specific rules in modern interior designing, some concepts can be combined to create a modern feel. The purpose is to create a stylish, comfortable, clean and sophisticated appearance. Thus, rather choose less, but functional items of quality to create a modern concept. A modern decorating style focuses on simple styles, neutral and earthy colors and materials that complement the room. Modern designs can easily be combined with other trending designs. Thus it is a good idea to stay on top of trends should you want to combine to create a sophisticated and elegant interior look. Usually this means creating the feeling of space with an open floor concept and as little walls in the living area as possible. Most importantly, focus on a neat and simple look and make use of smaller elements.
Modern Times
Note that all modern spaces have an element of simplicity, whether it is how the space is used or if it is with a prominent feature. Interesting features are always a winner and can be used more subtly or to create the focal point, all depending on the space and your main idea. Today, people tend to lean towards eco-friendly materials, cutting-edge technology and multi-functional features, so keep that in mind when you design your space.
5 Stylish Concepts to Modernize your Home
1. White and Grey with a Metallic Finish
If you prefer to exclude color and only work with say white and grey, complemented with a metallic finish, it can give the room a feeling of calm and elegance with its minimalism. When you include a metallic finish, it enhances the neutral colors that you are using and just adds that bit of sparkle so that it does not become dull. Consider using a breathtaking chandelier or ultra-modern light fitting as the focal point to draw the eye towards it as focal point and make the room to literally light up.
2. Neutral Tones
If you want to steer clear of simplistic white, black or grey, you can use neutral tones such as beige, ivory and taupe. You can complement neutral tones with leather, cotton, wool, silk and even denim. Jazz it up with rich teal or burgundy cushions and fancy side table lamps with a simplistic, elegant design. When you use various neutral tones, it will complement each other and may also add texture and a calm balance with soft lighting.
3. Retro Design
This is a design style that gets its inspiration from the 1960's and 70's. It is even called, 'retro-mod' where a new style is created from the past and combined with modern elements. Furniture in this style is mostly low-slung to draw attention upward and has oversized retro fixtures. Eccentric lounge chairs are a very popular way to establish this style. Traditional colors used include mustard yellow, avocado green, eggplant purple and tangerine orange but you can have a modern take and use more subtle hues. Include mirrors, paisley fabrics, rugs and wood-panelling. 
4. Industrial Design
Industrial modern interior design is gaining popularity as it is quite easy to create. It is very popular in big cities, loft apartments and industrial buildings. This style involves creating beauty by using what was once only functional: think exposed plumbing, ventilation, pipes, electrical work and ductwork. These days designers are able to shed light on the natural beauty of this framework and create an elegant space with its industrial design. Some of the components can be painted to add color, or left as is. Features paired with this style include concrete, metal and wood. Vintage furniture, accessories and décor go very well with this design so you can put your own touch on it.
5. Bohemian Style
This style is also gaining popularity. Think color: eclectic and colorful features, bohemian designs and the creation of adventure merged with modern style. Bohemian style became popular in the 1960's when travelers and wanderers collected beautiful things from around the world. This includes elements from different cultures and time periods, thus a mixture of bright colors, mismatched items and interesting materials and textures to create even more life. Textiles are an important factor in creating this style, be it wall tapestries, rugs, pillows, canopies and other textile products to create an area practical for relaxation. 
Modern Chic
Many of these styles and concepts are daring and can even be challenging as it is the blending of opposites or playing with textures, styles and colors to create a beautiful, but still modern, look and feel. Be sure to visit Eisen Home for more ideas on beautiful designs for your kitchen and bathroom.