Small Rustic Bathroom Ideas on a Budget
|
17, Aug, 21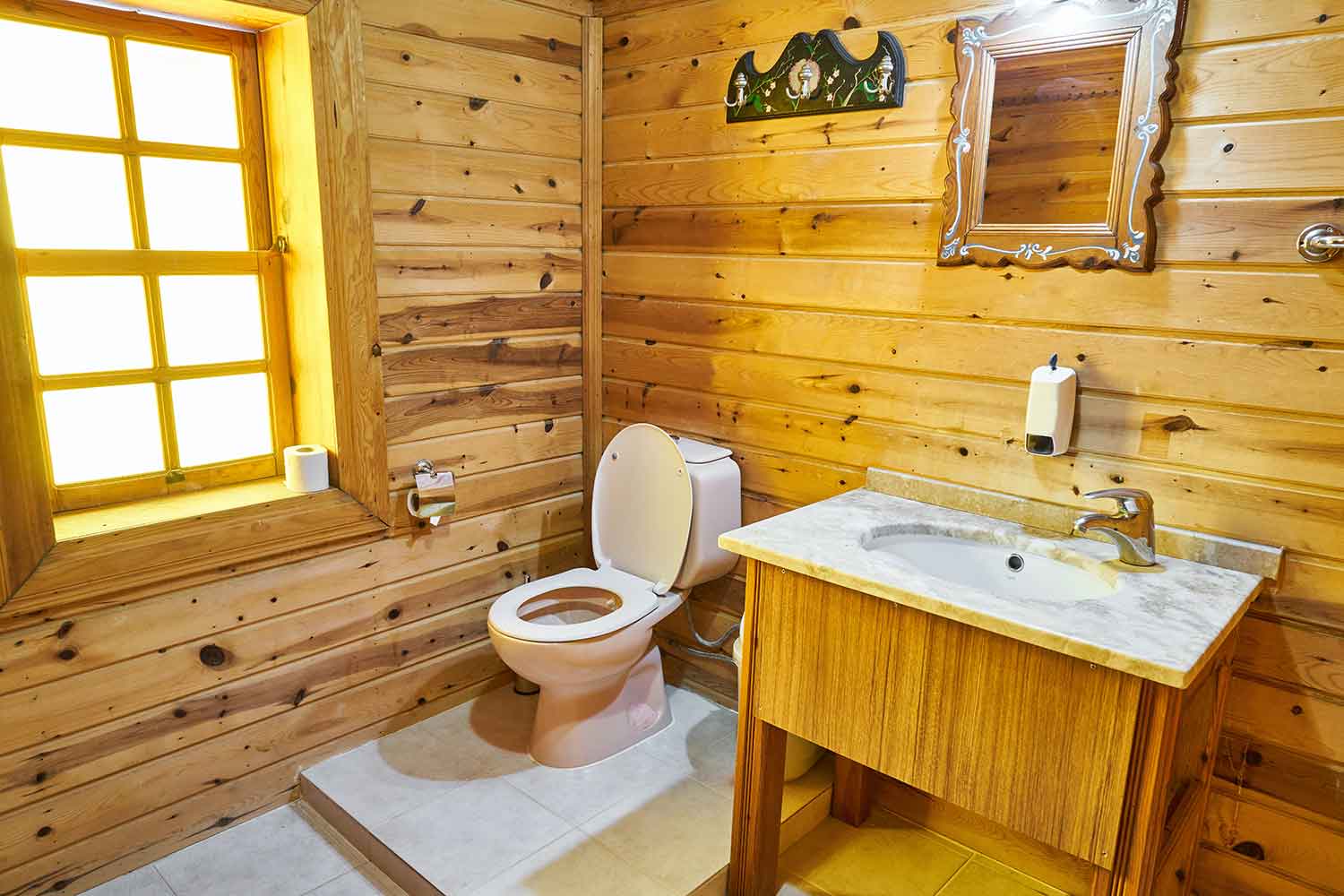 Small Rustic Bathroom Ideas 
Transforming your bathroom into a rustic sanctuary is becoming very popular these days, especially as it does not require a huge budget and lets you get your hands dirty in the creative process. Also, it's best not to think of 'rustic' as old, but as fashionable and putting your own personal touch. With the return of vintage furniture and decor, you can create a brand new space inspired by an old, yet timeless aesthetic. Most importantly, a rustic style creates a comfortable, cozy and peaceful atmosphere. Let us take a look at some inspiring rustic bathroom ideas that you can do on a budget.
Wood Bathroom Vanities
There are many styles of bathroom vanities, some of which can serve as the ideal focal point that completes your new rustic bathroom look. They can be made from premium reclaimed wood or other materials and generally can accommodate a bathroom sink. If you already have a wooden vanity, you can stain the wood in a color that complements the rest of the décor 
Color Schemes & Accent Colors
Another popular element is reclaimed and repurposed logs that you can use along with other natural elements. The whole idea of rustic is unpolished, rough and in many cases, handmade. Rustic, rough furniture with fabrics that appear less refined and non-delicate, perfectly compliment each other. Use natural colors and earthy tones to complement the rustic look like warm autumn colors, reds, honey gold, browns and greens. You can also add blues or greys as accent colors if it fits with the overall look you are going for.
Wooden Shelves and Frames
Frames

- Wood is definitely the most popular element for the rustic look. Consider antique wood frames and boxes. Combine this with Victorian elements such as candle holders to create a unique setting.

Shelves

- You can use wooden pallets to create vintage floating bathroom shelves. A wooden ladder shelf is ideal to organize and arrange decorations such as decorative glass jars, towels or toilet paper rolls. 

Towel Rack

- Shelves made of barn wood or an antique orchard ladder can be used as a towel rack and will immediately establish itself as a focal point.

Wooden shelves made from planks or knotty pine will also add a lot of character to the natural design.
Rustic Elements
Use

natural elements

such as dried flowers, natural stones and wooden pieces. Wooden furniture with a rough, unfinished surface is also welcome. 

A rough piece of weathered lumber can be used as a cornice box for white

lace curtains

(or the color of your choice). This is one of the simpler, budget-friendly ways to change your bathroom and add a splash of colour. 

Painted mason jars

can be used as vases for flowers or other functional items like toothbrushes and toothpaste. 

If you want to hang something on the wall, consider

landscape prints

or drawings of botany and wildlife in your surrounding environment. Frames can be made of wood with decorative accents.

Use a large

serving tray

for all your bathroom goods, such as a tissue holder or soap dispenser. You can even put a small green plant in it to accentuate the natural feel.
Farmhouse Rustic Lighting
Use rustic lighting fixtures that have natural elements such as shades from animal hide and a wrought iron base. It is best to use

natural materials

with rough textures, otherwise a small room can seem dark. 

Consider making a

rustic barn wood iron pipe

vanity light. The use of iron against natural wood gives a strikingly modern feel that doesn't diminish the rustic feel. 

Go for an

industrial farmhouse

look with bell lights or vintage bulbs against iron with a bronze finish for a warm yet sophisticated touch. 
Natural Flooring  
Flooring can be soft pine or natural cork as this blends perfectly with wooden cabinets. Other elements such as knotted rugs with hand-ties are ideal when adding the finishing touches to a rustic bathroom. 
Countryside Character
As you can see, there are a multitude of ideas that are inexpensive yet beautiful. Combine the old with the new to create the space of your dreams. Remember, the main feature should be reclaimed wood, galvanized metal, cast iron and rough stone to create a sense of character. The rustic look does not have to be carried throughout the whole house, but adding rustic elements to the bathroom can make the space a cozy environment that makes you feel as if you're in the countryside.