Are Concrete Vessel Sinks Good?
|
12, Aug, 21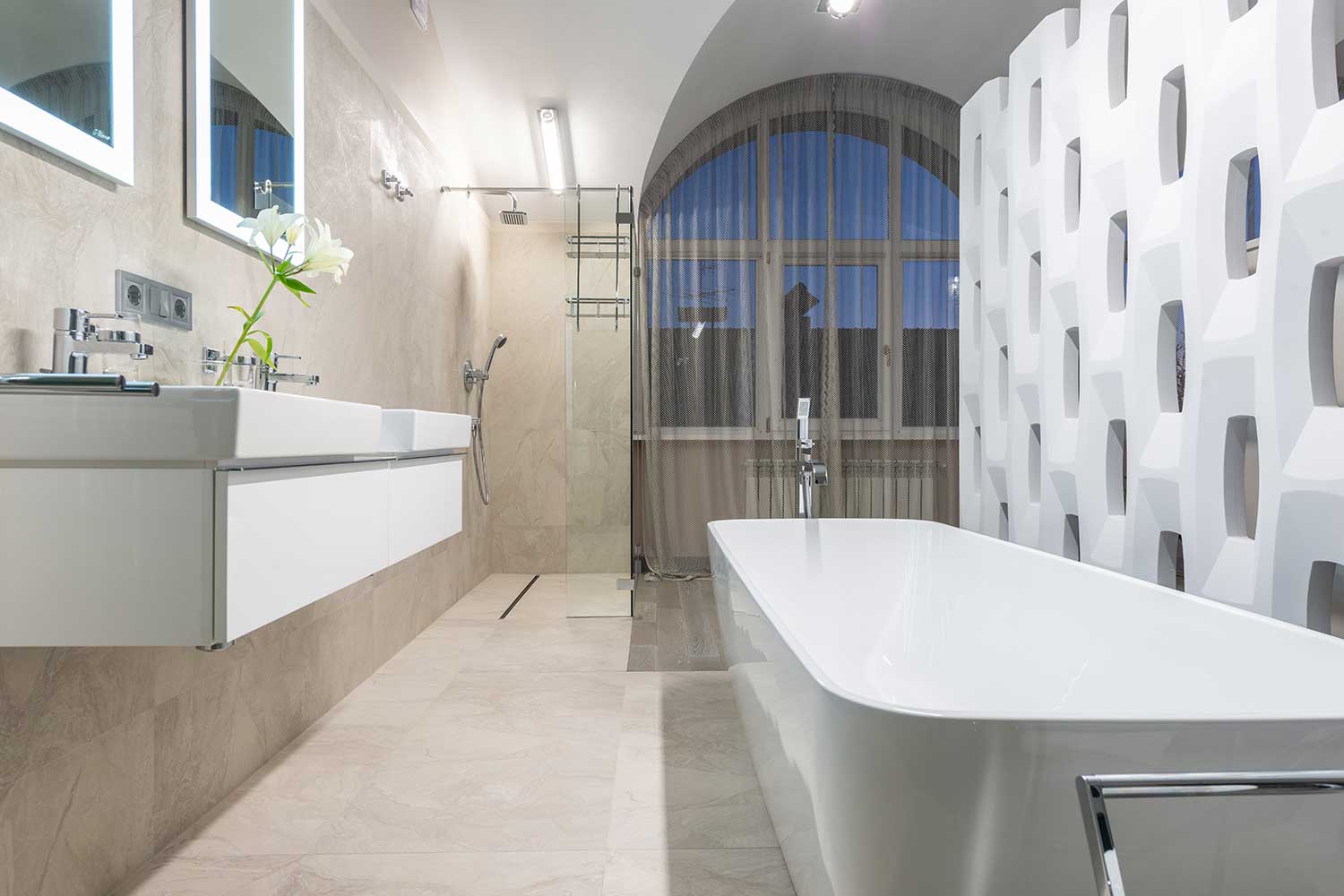 About Vessel Sinks
Concrete vessel sinks have been gaining interest over time but many wonder if they're actually a good choice. Let's first give a proper introduction into vessel sinks before we give you our take. 
Firstly, vessel sinks are only used in bathrooms because their style and size are not practical for use in a kitchen. These sinks are often used for decorative purposes as they can be quite fancy and made from fired ceramic, glass, stone, marble, copper or stainless steel and be formed into almost any shape. These days they are often preferred, especially by modern home owners who want to turn their bathroom into a spa oasis. The choice of deciding on a vessel sink has been met with a lot of controversy, but there is no denying that it is growing in popularity. 
The vessel sink basin can sit on top of a counter or bathroom vanity or it can be recessed like the traditional under-mount sink. The latter option not always possible and should be kept in mind when you do your initial planning.
Advantages
Concrete vessel sinks are made from a relatively inexpensive material and are often seen as a bespoke sculpted work-of-art. They have many advantages and add a lovely touch to a bathroom, but also have a few challenges.
They transform your bathroom. A custom-made and a skilled craftsman can create any shape your heart desires with a concrete vessel mold.

It is inexpensive, affordable and an excellent value. Concrete is an excellent choice when it comes to value compared to granite and marble.

They are not fixed, so they can easily be replaced with something else.

Concrete vessel bathroom sinks are stylish, functional and take up less space.

Concrete is strong and will last many years with proper care, making them ideal for family bathrooms

Concrete vessel sinks have low maintenance, but must be sealed before or directly after installation to protect it from discoloration and stains. This only needs to be reapplied after a decade.

DIY: you can easily install it yourself

It is quite easy to repair concrete by resealing, repairing or patching it.

Put a stamp on it by personalizing it with an inlaid pattern, glass bits, shells, colored stones or your choice of color. Artisans can easily tint them in a wide variety of colors and tones that you can choose from to match your décor and design. This is your opportunity to be creative and design a unique one-of-a-kind vessel sink. They can be coordinated with so many designs and styles, from modern to rustic, allowing you so much freedom. You can also choose between a variety of finishes, from polished to matte.

Concrete vessel sinks provide durability that can withstand frequent use, whilst providing a natural, beautiful look.

A concrete sink can potentially last forever. Under normal use your concrete vessel sink may even outlast the house it's in. It's worth noting that the only thing that can deteriorate concrete is prolonged exposure to salt water or freeze/thaw cycle. 
Disadvantages
Some people dislike the bulky, industrial appearance. 

The edges are exposed due to the way of manufacturing which makes it prone to chipping, which can sometimes be problematic. Larger cracks should be repaired. 

They are less stable, as vessel sinks are only secured at one point rather than the entire perimeter. 

It is a little bit more complicated to clean where the basin meets the vanity or countertop.

Because of the height of the rim, shorter people can struggle a bit but this is the case with all vessel sinks. 

Vessel sinks do not have overflow drains. 

Concrete is porous and the reason why a sealant is a necessity is to protect the vessel against moisture, spills and stains. Only natural cleaners can be used.

Concrete takes at least 14 days to cure, so you should keep this in mind when you are planning your remodeling project. 
Conclusion
Concrete vessel sinks are very functional and modern. The pros outway the cons by far. They can fit in with various design styles and décor. They are available in a wide variety of styles, shapes and colors. Most importantly, you can put your own creativity and design into good use to create a unique piece of art. On the other hand, if you prefer a softer, less industrial feel, you can learn more about
ceramic vessel sinks
at Eisen Home.