Most Popular Kitchen Layout Ideas
|
08, Oct, 21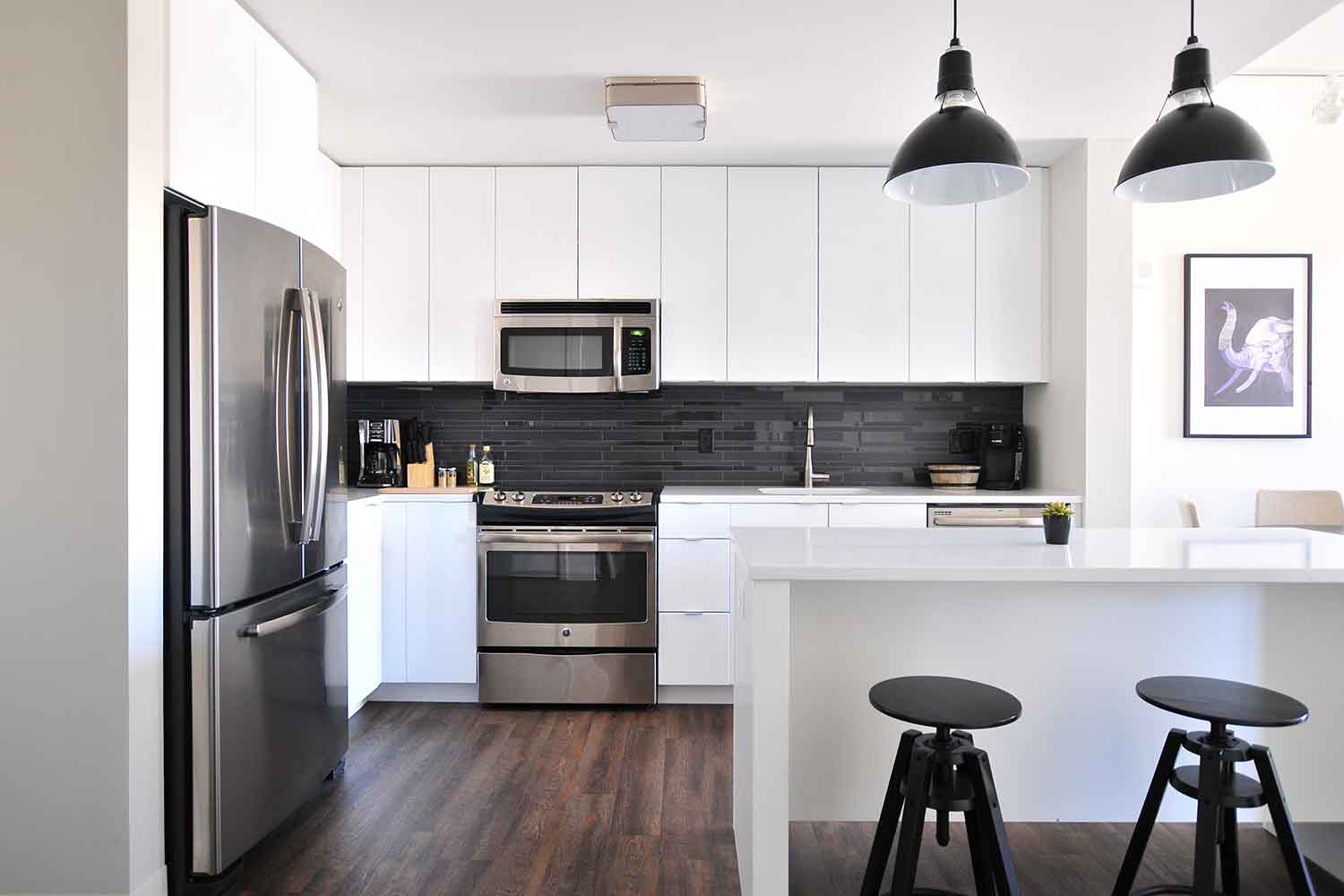 A kitchen is a space which is used often, so the layout is essential. If you are redoing your kitchen or building from scratch, it is important to design the layout that will suit your family and needs the best.
5 Popular Kitchen Layout Ideas
Let's take a look at some of the most popular kitchen design layouts and floor plan ideas to get the most from your kitchen.
1. Galley Kitchen
A galley kitchen is a long, narrow kitchen where the two walls house all the cabinets, sinks, appliances, counters and functional items. Thus, everything is located on both sides of a central walkway. This is the ideal layout for apartments, townhouses and condominiums. This is a classic layout which is versatile, simple and less expensive to build or remodel. All the key services are grouped together which makes it easy to work. The disadvantage is that space is limited, including countertop space, and it is a tight space for two cooks to work simultaneously. You will also need standard sized appliances to perfectly fit the space available.
2. Storage-Focused Kitchen
For some people, the layout is not as important, but to have enough efficient storage space for everything is essential. A storage-focused kitchen is your answer as your focus will only be on a layout with cabinets that surrounds the kitchen triangle, thus the space between the sink, refrigerator and stove – which will be your starting point from where you design the kitchen. The workflow should be functional and from there you can determine storage requirements and plan easily accessible and functional cabinets and drawers that should be placed around the specific task areas and easy to reach. The focus should be to ensure that there is an easy workflow and lots of space around the task areas for storage. 
3. U-Shaped Kitchen
This type of kitchen needs a lot of space but is the most functional layout. With a U-shaped layout, you will have extra counter space as it has a three-walled design which will provide extra storage options below and above the countertops. Once again, your initial design should focus on the workflow. It's ideal to have the stove, refrigerator and sink on adjacent walls and counters so that you don't break up the counter space. This design will compromise an open layout, but it is perfect for corner cabinets, an island to have enough walking space.
4. L-Shaped Kitchen
An L-shaped kitchen is ideal for small and medium sized kitchens to be as functional as possible for multiple family members. There are multiple design options to suit your needs. It provides enough space for all your appliances and cabinetry, and you can even include an island. This layout works great for traffic flow as it has an open design. You need to plan around your kitchen triangle and the space available. This layout works well by fusing with adjacent rooms such as a dining or living room. The disadvantage is that countertop space might be limited, so you will have to plan carefully where you place your appliances.
5. One-Wall Kitchen
This layout is often ideal for smaller homes, apartments and lofts as you need one wall where you fit your cabinets and appliances and save space. A concern with this design is counter space but it can also be efficient if placed in close proximity to the sink and appliances. With this layout all the primary work zones are placed next to each other. If there is space, you can also add a kitchen island that runs parallel to it. Proper planning is needed to fit all the appliances, so you will have to stick to normal sized appliances. Many new open floor plan apartments are using this design as it is uncluttered, simple and modern with its straight-cut lines. Add black and white checkered flooring, industrial-type décor and a large sink with a striking kitchen faucet to create a focal point.  
Heart of the Home
A kitchen has been known for ages as the 'heart of the home', hence it needs and deserves proper planning to fulfill this vision. Kitchens are no longer just a place used for cooking, but often become a space where family comes together. Kitchens must be functional, but also personal to add to every specific family and their needs. No longer is a kitchen a room that is just a traditional part of the house. You can have fun designing a stylish kitchen layout that will make it a pleasure to work and spend time there.