How to Clean Bathtub
|
12, Oct, 21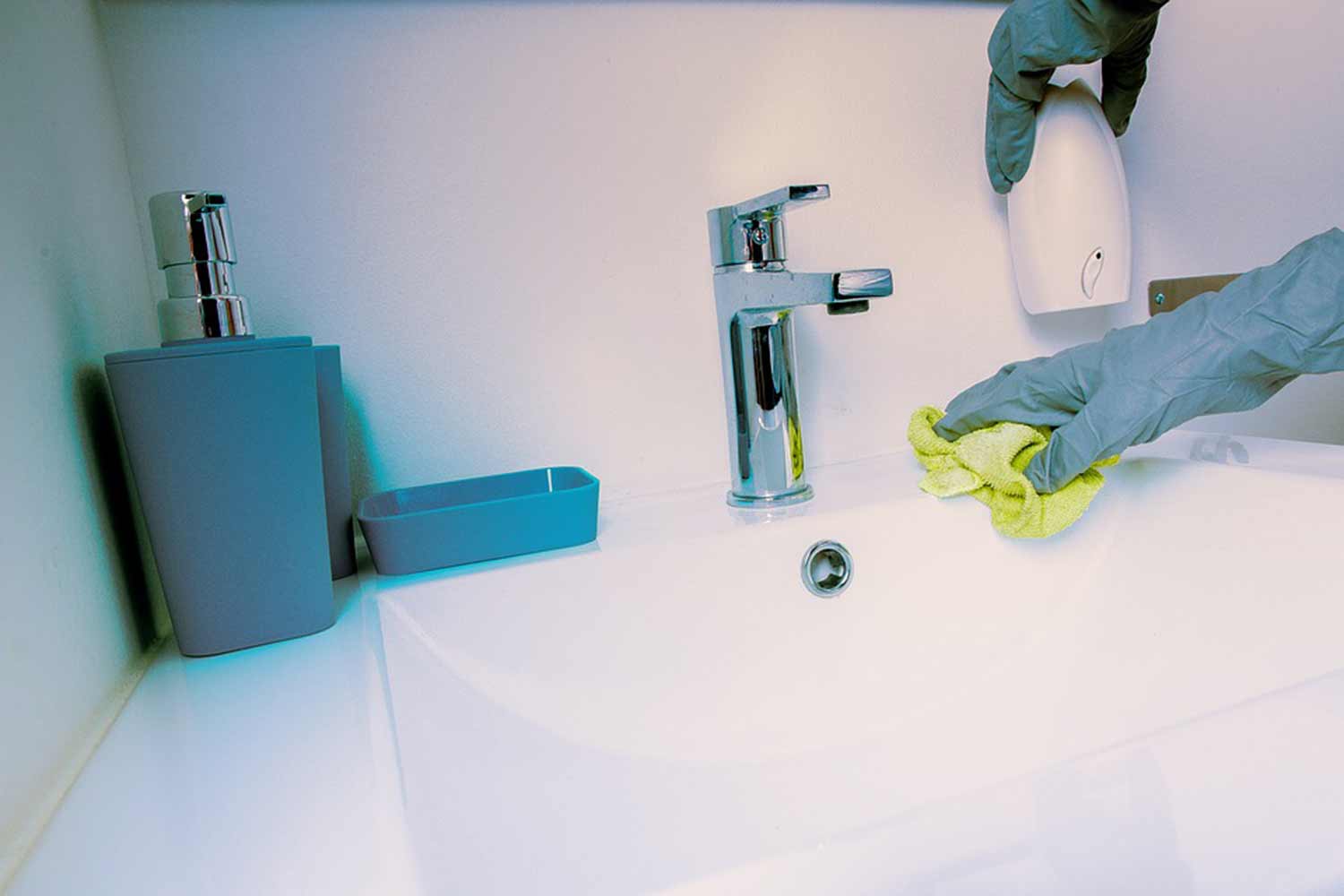 No one wants a dirty bathtub – not only is it aesthetically unpleasant, but also uninviting to relax and soak in. Getting into the regular habit of cleaning your bathtub is not that hard. Remember, using your bathtub often will leave it dirty with soap scum, grime, stains and even mold and mildew. There are loads of products available in stores to clean your bath with, but if you prefer not to use commercial cleaners that contain harsh chemicals, you can make your own homemade cleaner. By using non-toxic cleaning products on a regular basis, you can maintain the tub, grout and glass in good shape.
Cleaning Supplies Needed
Depending on if there is mold, there are various cleaning agents you can use including dish soap, baking soda, vinegar, bleach and borax. You will also need a bucket, scrub brush, sponge and a spray bottle. Tile-and-tub cleaners are optional.
How to Clean Your Bathtub
Fill up the bucket with hot water and rinse the whole tub inside with the clean water.

Here you need to decide what is needed: baking soda, vinegar, bleach or borax. When you clean it regularly, a normal tile-and-tub cleaner will be perfect. It's important not to mix these together. Simply go with one. 

In this case, we'll use baking soda. Sprinkle it on all tub surfaces.

Fill the bucket with hot water and two tablespoons of dish soap.

Scrub the tub with a scrub sponge or nylon brush by dipping it into the bucket of water and dish soap.

If the tub is very dirty or has stubborn stains, sprinkle baking soda directly onto the sponge or brush after you have dipped it into the bucket, then scrub hard.

If you are satisfied with the result, use a hand sprayer or bucket to rinse the tub. Ensure that all baking soda residue is removed, and the bath is properly rinsed.

You can polish the tub faucet, drain and handles using a clean, dry cloth.
Extra Cleaning Tips
Slow Drain: If your drain is slow, sprinkle four tablespoons of baking soda into the drain and follow up with two cups of vinegar. It will bubble. When it stops, flush the drain with boiling water.
Stubborn Stains: Make a paste of baking soda and water and apply to the stain. Allow it to set for at least an hour so that it can penetrate the dirt. Wipe away once it has dried.
Soap Scum Remover Ingredients
1 cup of white vinegar

1 tablespoon cornstarch

1 tablespoon dish soap

A spray bottle
Soap Scum Remover Steps
Hard water stains are often a nightmare. These steps will help you remove stains. You can also use this mixture to clean hard water stains from countertops, sinks, shower curtains, glass shower doors, mirrors and the toilet bowl.
To clean this or soap scum, pour vinegar into a measuring cup. 

Add the cornstarch and mix it with a fork until the corn starch is dissolved. 

Place it in the microwave and cook the ingredients for two minutes. Allow to cool slightly. 

Add the dish soap into the spray bottle and pour the vinegar and cornstarch mixture over the dish soap into the bottle. Gently shake and spray in the bathtub. 

Let it set for 15 minutes and use a sponge to wash the tub and rinse clean with warm water. 
Cleaning Mold or Mildew
If there is mold or mildew in your bathtub, fill a spray bottle with hot water and four tablespoons of bleach. Spray onto all affected areas and let it soak for a while. Sprinkle baking soda throughout the tub and clean as explained above.
Clean with Vinegar
Use white vinegar to clean almost every surface in your bathroom. Its high acidity helps to loosen mineral deposits from hard water and dissolve soap scum.
Clean with Bleach
Bleach is ideal to kill fungus, mold, mildew, viruses, bacteria and other germs. It works on acrylic and plastic bathtubs as well as spa tubs. You need to use this in a well-ventilated area so open a window, turn on the exhaust fan and wear a face mask as a precaution. Wear rubber gloves and be careful that it does not come into contact with your skin or eyes.
Bleach Cleaning Steps
First, rinse the tub with warm water. 

In a large bucket, mix one gallon of water with ½ cup of bleach. 

Wipe down the bathtub with a soft cloth and the solution. 

Let the bleach sit for five minutes and rinse with cold water. 

If you want to remove the build-up of residue, form a paste with a small amount of bleach and baking soda. 

Rub the paste into the stains and allow to stand for 15 minutes before you use a cleaning brush to rub in a circular motion to remove the build-up and paste. 

Rinse the bath with cold water.
Clean with Borax
Borax is the ideal product to use if you are not in the mood for scrubbing. When Borax is mixed with hot water, it forms hydrogen peroxide which helps to clean and bleach. It is ideal for hard water stains, soap scum and rust stains. Sprinkle the bottom of your tub and with a sponge or soft bristled brush, gently scrub it into the surface and rinse with warm water to remove all residue.
Simplified Cleaning
While this may be a chore you dislike, hopefully this guide will make the task a lot easier. Now you can lay back and enjoy a soothing soak. If you are looking to upgrade your setup entirely, Eisen Home's freestanding bathtubs are as luxurious as they come.