Kitchen Remodel Checklist for Success
|
24, Aug, 21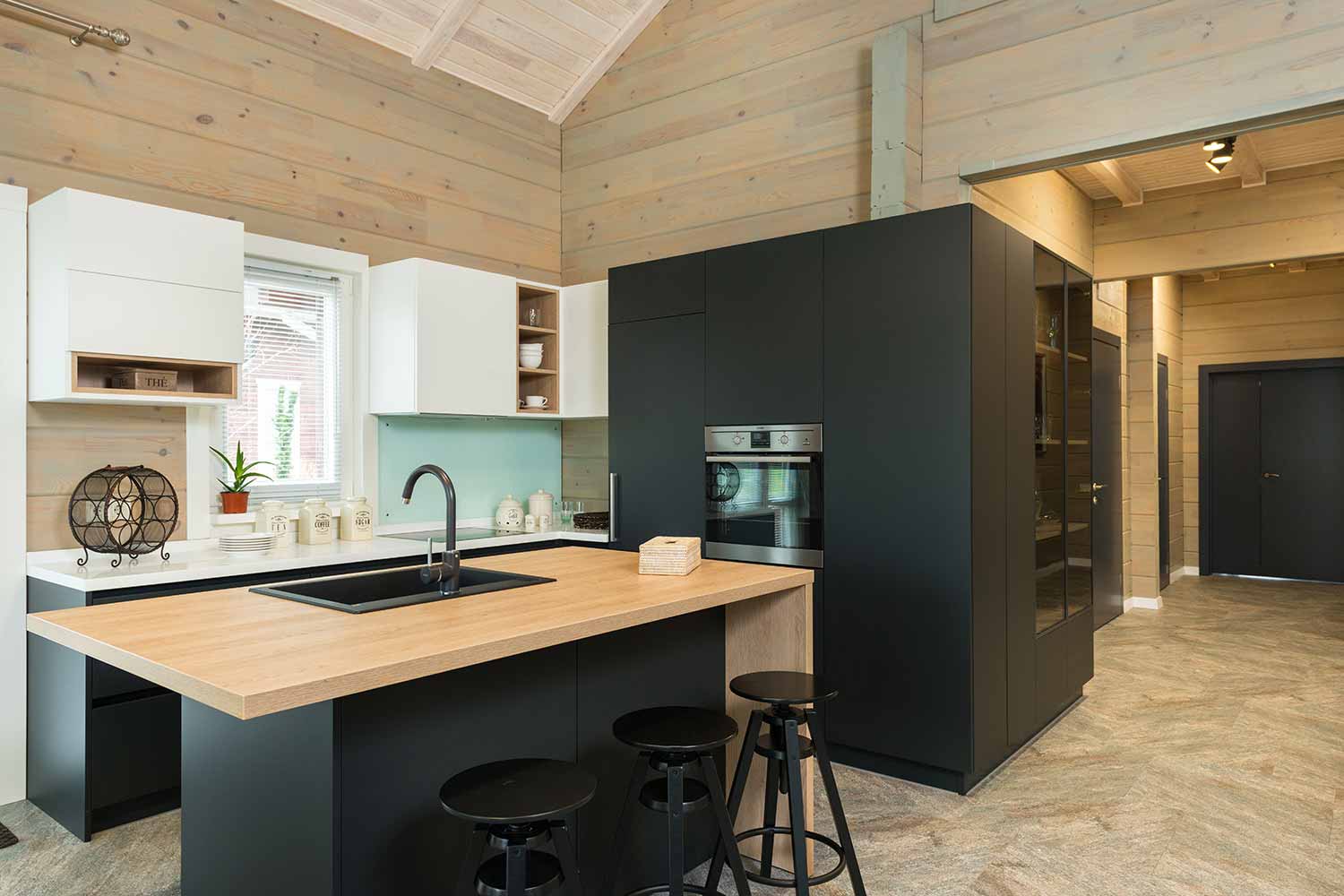 Remodeling a kitchen is much like remodeling a bathroom. It requires a lot of planning, especially if you're working within a specific budget. Ideally, you should plan well in advance, as it is an area that's constantly used, and thus needs to be remodeled in the shortest time possible. Depending on your household, family and personality, a kitchen may be an area where you not only cook, but also entertain. With that in mind, be sure to consider that when you are remodeling as it gives you an opportunity to make a good return on your investment. This kitchen remodel checklist should help you to stay on track.
Planning for Kitchen Remodel
Remodeling can be a simple project such as adding new paint, new floors, a few new cabinets or appliances, or it can be a full transformation, which can also be costly and often involves hidden costs. It is best to do proper planning before beginning your transformation so that you can stay within budget. 
7 Point Kitchen Remodel Checklist
1. Plan
You will need a plan to create your ideal kitchen. This includes a timeline, necessary permits, proper research, booking and hiring of contractors, choosing designs and ordering the materials in time. This is why it is really crucial to plan ahead to ensure that you have everything before you begin remodeling. Also, make sure to take into account if you need more space, more storage or different hinges, as now is the time to tackle everything, even the smallest details.
2. Identify
Identify what you want to be updated, changed or replaced. Do you want to change the layout, add a kitchen island, move or replace appliances or open up space by knocking down walls? If you do not want to change the structure of the space and do a standard remodel, this can be done simply by replacing cosmetic materials such as the cabinets or countertops.
3. Contact Contractors in Advance
Contact your laborers and contractors well in advance so that they will be able to work within your expected timeline. It's worth noting that experienced contractors may be booked for months in advance, so take that into consideration. Likewise, it is essential to properly plan all the logistics including the materials needed to make sure that they've been ordered before starting your kitchen remodel. 
4. Budget
Remodeling should always be carried out within a set budget, so be realistic. You should also budget for potential unexpected expenses that may arise. Ideally set aside 10-20% of your overall budget for unplanned expenses that may develop during the course of the project. This kind of critical planning is essential, because it will set the expectation for your project and help you to not overspend or leave out things you really wanted remodeled. It's best to decide everything you can before you start remodeling. 
5. Timing
Choose wisely when is the most appropriate time for you to undergo a kitchen remodel as your home will temporarily be disrupted. Seasons also play a big role and you should consider your family's schedule in order to plan wisely.
6. Creativity
This is your opportunity to be creative and transform your kitchen, so dream big, but stay budget-wise. Be sure you create a kitchen that you truly love, one that suits your lifestyle and is functional. If you want an island, pantry cabinets or new door knobs, the time is now. You can discuss this with a kitchen designer to ensure that everything is neatly rearranged and that you maximize the layout available to use the space in the best way possible. Often a kitchen can be kept as is for the most part, just making a few subtle, inexpensive yet practical and modern changes. Allow yourself to think out of the box when creating your dream kitchen.
7. Obstacles
Anticipate obstacles that can delay production. The team will need to know if you can re-use the old hood vent pipe, gas lines, existing wire and same energy sources. Be sure that the new appliances fit well, including through doorways before installation. 
Finalize the Details
Finalize all the details before you start. Ensure all contracts are signed, the research is complete and that everyone involved knows his exact responsibility. Clear out your kitchen before it becomes a construction site and you don't want anything to be damaged. Even if it is tempting to go beyond budget, stick to your original plan as much as you can.
Infinite Kitchen Remodeling Ideas
There are infinite opportunities when remodeling your kitchen, but like most things in life, it is best to work from a checklist. Decisions can often be overwhelming and halfway through construction is not the time that you want to feel overwhelmed. You should be excited! Take time to decide what you want and need and set up a budget. Think about paint colors, materials, designs and appliances and start drafting your ideal kitchen from there. With professional help and proper planning, you will soon be cooking and entertaining in your newly remodeled kitchen. At Eisen Home you can find beautiful, modern kitchen faucets as you add the final touches to your kitchen remodel.